A library of Roman mosaic models
2 years ago I started to put together a library of mosaic models : my own drawings of mosaics or other ancient art such as Greek vases.
The goal is not just to have pretty drawings, but to have documents that can be used as mosaic models or in other type of graphic art.
Some are figurative, others geometric.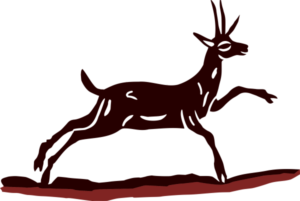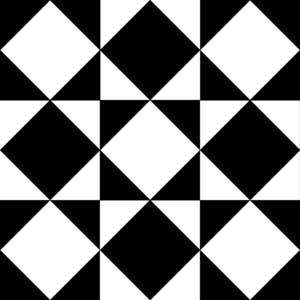 I am convinced that ancient mosaicists and painters had books or rolls of drawings and patterns to show their potential patrons to help them decide what kind of decoration they wanted in for their villas. (I will write about this, one day!). What I am now doing is putting together a similar kind of documentation to help my patrons chose the design of their own mosaic.
I have already published some of these drawings in this blog.
You are welcome to copy them to use them for your own mosaics or any graphic projects you may have.
I usually create high resolution pixel and vector images (PNG and SVG formats). For technical reasons the images displayed on this blog are much smaller. Most of them are 600 pixels wide.
If you wish to get images of higher resolution :
please email me at frederic.lecut@mosaic-blues.com (Do not forget to mention the design you are interested in !)
This week's design is a Rosace from a Pompeiian house.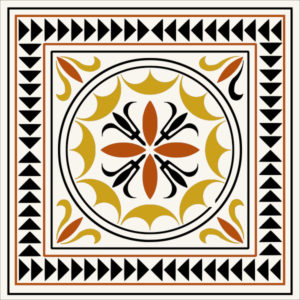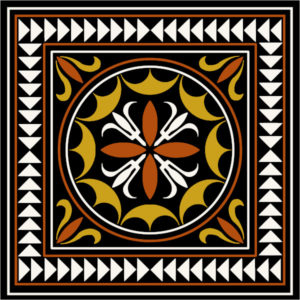 The drawings below will allow you to chose your own colors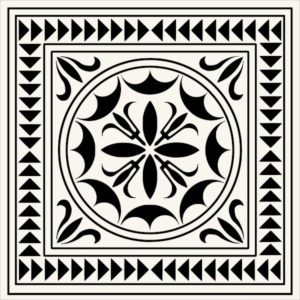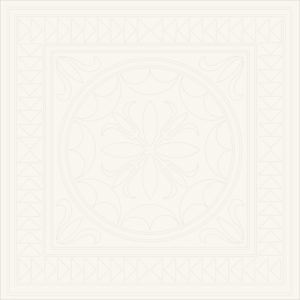 Interested in this design ?
please send me a message
frederic.lecut@mosaic-blues.com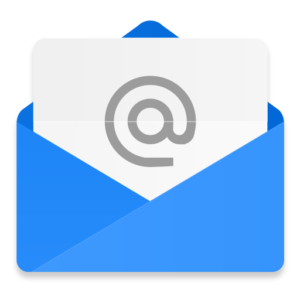 And mention your interest in "Pompeii Rosace 001".