The Gallo-Roman villa of Lalonquette
Close to the Roman road from Aire-sur-l'Adour (Vicus Iluii) to Lescar (Beneharmun), on the edge of the Gabas river, the Villa of Lalonquette is a well preserved example of an aristocratic establishment from the late antiquity of Aquitania. The site was occupied from the 1st to the 5th century.
Its floors were covered with mosaics in the so-called Aquitaine style. It is characterized by geometric compositions or plant motifs. The triclinium mosaic consists of a repetition of crosses and octagons. The octagons are filled with several rosette patterns.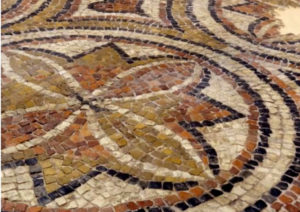 The mosaics are built of tesserae of four very classical different colors:
black (marble),
white (limestone),
red (terracotta)
yellow (terracotta).
One of the Rosettes set inside the octagons is built following 8 axis :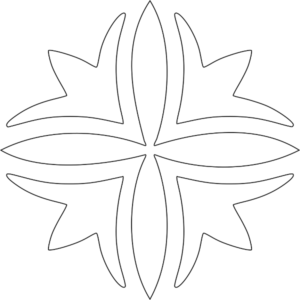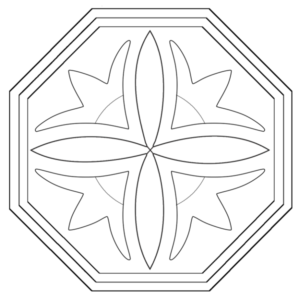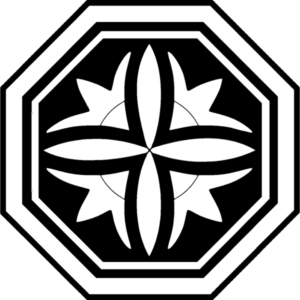 Although this is not the way they were used in the original mosaic, those medallions, positioned side by side create a beautiful design :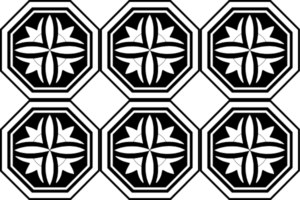 And these can be colorized close to the original hues to generate beautiful graphics.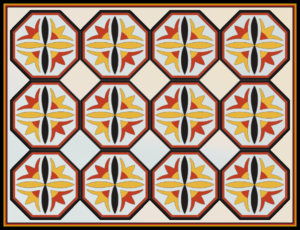 Feel free to use this pattern for your own projects.
I explain in my post  Roman Tiles-01 a graphic method allowing to create graphics by repetition of square patterns.
If you like this pattern, or others I publish in this blog, please copy them and use them in your own compositions.
I believe in sharing. I use many computer programs which are available for free. These patterns are my little contribution to the community of people who believe we should not let big companies hijack online content to monetize them. This is what companies like Alamy,  Dreamstime, 123RF do for images, and what other companies do for sounds, and probably other not copyrighted contents.