How Mosaic Blues has become reality ?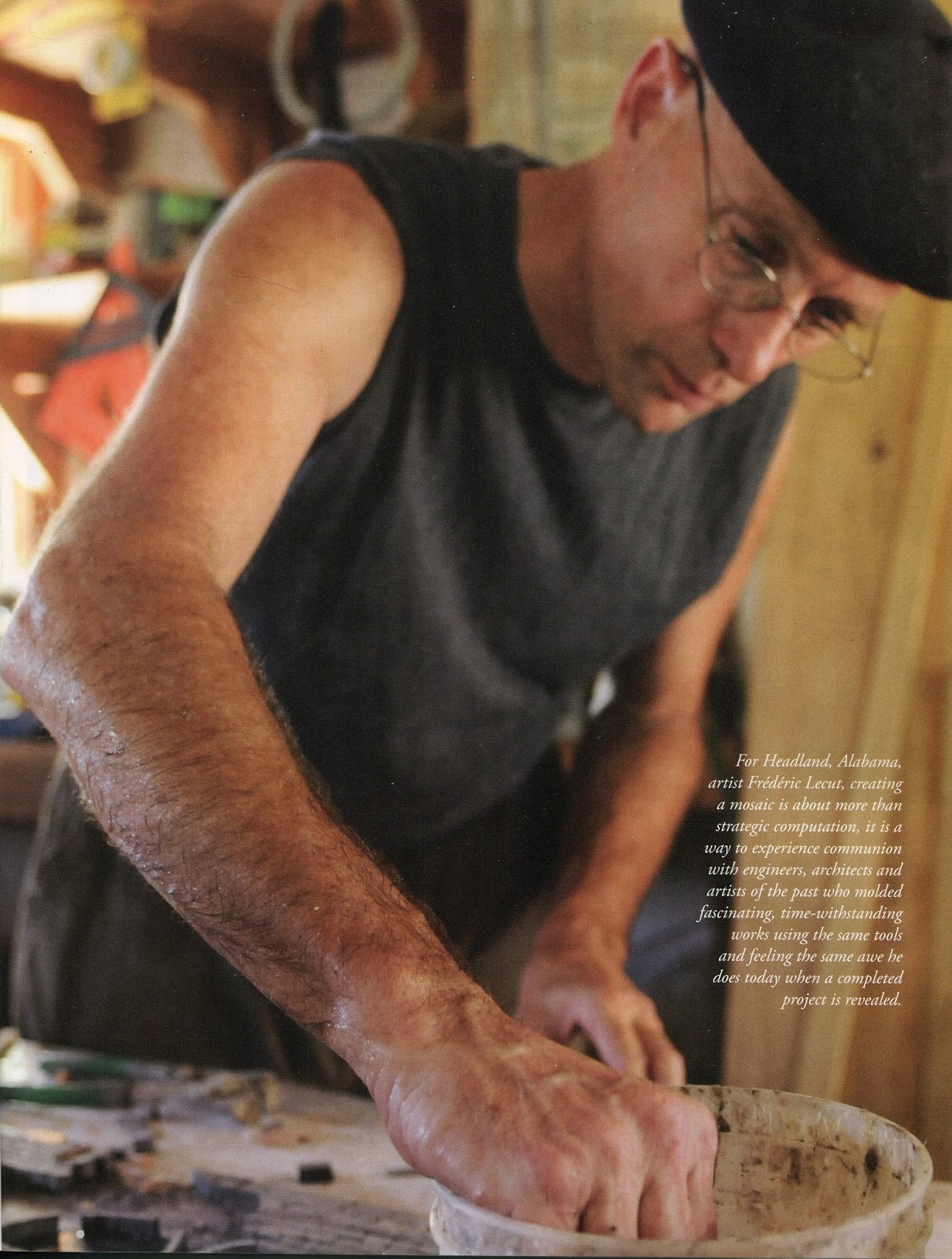 An ancient tradition of Mosaics
Magnificent mosaics adorned the floors, walls and ceilings of the glorious villas and public buildings of the Roman Empire. Across millenia these splendors tell us of the lives, loves and deaths of our ancestors.
Mosaics are a work of love and sweat. Each tessera – the little piece of stone, ceramic or glass which compose my mosaics – is painstakingly cut and laid on its support.
For the past 2500 years, the greatest mosaicists created their Chef d'oeuvre with infinite patience, accuracy and passion ! It takes much, much more time to create a mosaic than it would take to create a fresco of similar design.
Inspired by their Art, I create in the respect of the techniques and materials they used. When I cut or lay my work, I become one of them. Beyond time, I am in communion with them. And when I look at one of my completed pieces, I'd like to think they would approve of it.