An other gorgeous but no so simple Roman pattern
This Roman Tile 04 is quite elegant and gives an impression of volume. Here is an example using the 3 basic  Red, White and Yellow colors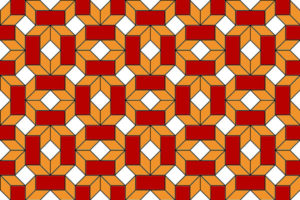 This pattern, or some variations of it, has been used in many places, among them Acholla, a Roman Port in the Africa Propria province – Modern Tunisia.
Wider surface can be generated with this pattern by horizontal and vertical translations of a basic element: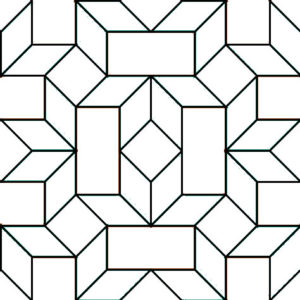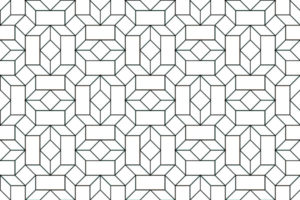 Because many lines of its architecture intersect at 45 degrees, this pattern cannot be represented un a simple manner in a matrix or spreadsheet, but only in a graphic manner.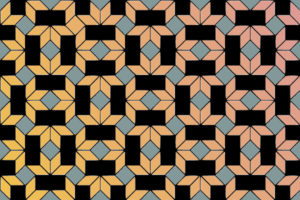 I explained in my previous post Roman Tile-001 how you can create a graphic background based on such a pattern to use it in your mosaics or other graphic project.
With a little imagination you can create some amazing variations and use them for many different purposes.

Feel free to use this pattern for your own projects.
I believe in sharing. I use many computer programs which are available for free. These patterns are my little contribution to the community of people who believe we should not let big companies hijack online content to monetize them. These are acting like water companies who suck all the water out of the ground to bottle and sell it. This spring water used to be free for everyone to use, this is theft and should not be tolerated.