Some Roman geometric mosaic patterns are quite common. Some are not ! You have to dig for days and weeks, and then you find something you had never met !
Today, from the house of the Skeleton in Ostia Marina, I bring you this uncommon geometric mosaic design !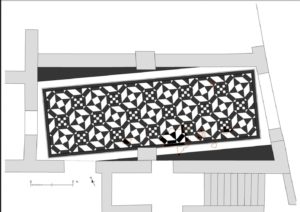 The basic element for this geometric mosaic is :

It is a rather intricate combination of squares, lozenges, triangles and octagons. Its design is quite complex and it has taken me a few hours to decipher it, and above all to adjust the dimensions of the different parts to fit the pattern !
You can create many designs by combining and colouring this element in the way tha better suits you.
Black and white is of course the preferred colors used in Ostia Antica.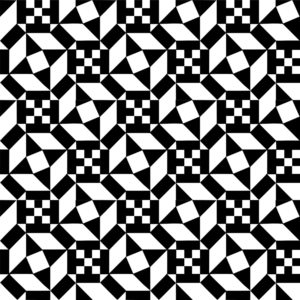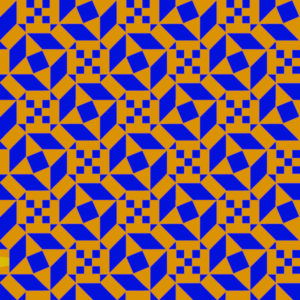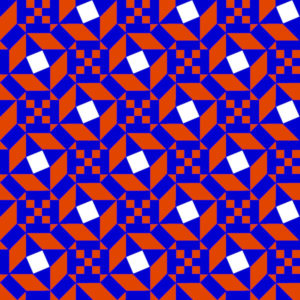 I described in a my previous post "Roman Tile – 001" how to generate designs from elementary geometric mosaic patterns I publish in this blog.
You can print these designs on various objects, such as these, available on my Mosaicblues printed stuff boutique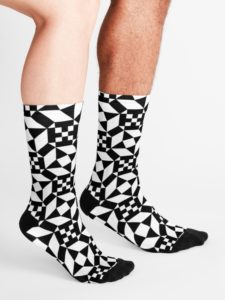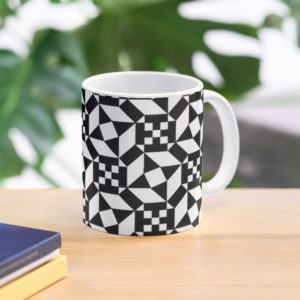 I would of course highly appreciate your support on this, but the main point of this post, and my studies of those roman geometric patterns, is to publish and release them for people to use them FREELY.
I use powerful softwares (GIMP and INKSCAPE) to generate these drawings. I downloaded them fro free and I really appreciate the effort people do create and maintain such wonderful tools. So I am happy to contribute to the world of free circulation of ideas by releasing these geometric patterns for every one to freely use.