Running full speed
Things have not changed much since late March, I am still pretty busy, wishing there would be 36 hours each day ! !
For the past 5 weeks I have mostly focused on my minaudieres, building inventory for a group unveiling here in Alabama in early August.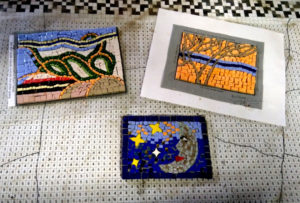 I have ordered more gorgeous frames from Supply4bag in Hong Kong. Allen is a very nice guy to work with, very professional and kind, and am working at filling these up !
Styles
I am experimenting with various styles. Some designs are directly coming from Roman, mosaics or frescoes.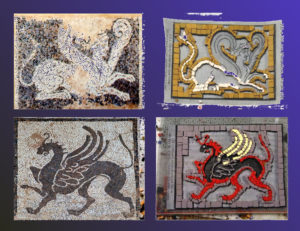 Some are more modern, Art Deco, or of my own imagination – if there is such a thing !
Inspiration
A question I have been pondering for many, many years is that one :  When I create a design, where does it come from ? Is it just I summoning my own inner thoughts and creativity, or does my inspiration truly spring from a mystical source like the Muses?
In Greek mythology, the Muses (Ancient Greek: Μοῦσαι, Moũsai) were the inspirational goddesses of literature, science, and the arts. They were considered the source of knowledge embodied in poetry, lyric songs, and myths that were orally  transmitted for centuries in these ancient cultures.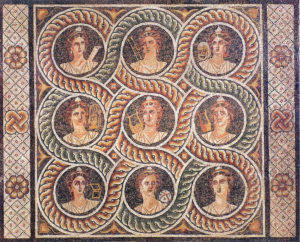 But there was no specific muse of plastic arts…

Where do painters, sculptors and mosaicists get their inspiration from?
I'd like to hear or read your thoughts on that matter !