Once upon a time in Britannia
The Corinium Beeches Road Hare mosaic dates from the 4th century. It was excavated in Cirencester in 1971.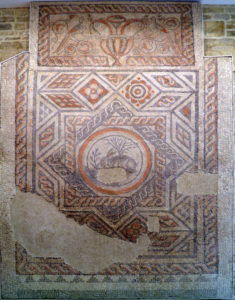 Hares and rabbits are often shown in other Roman mosaics, either part of hunting scenes, or feeding from grapes. We don't know what this one was eating.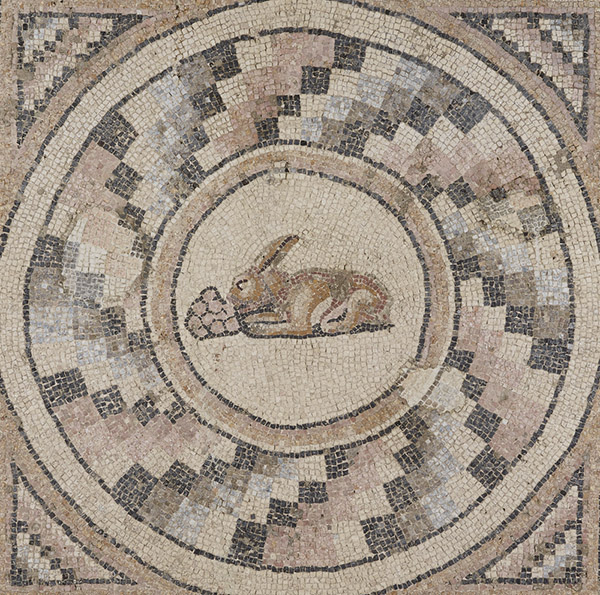 It started as a joke…
When I saw this mosaic an image immediately crossed my mind, I had to create a fake, spoof mosaic based on this rabbit.
I went to work on my computer and came up with this design.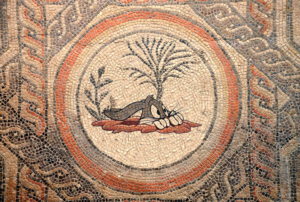 And posted it on Social media, clearly stating it was a joke and did not actually exist.
An enthusiastic response
Although the Hare did not go viral, I received a great number of positive comments, likes and shares of people convinced I had actually made the mosaic.
Which made me wonder… How about actually making this mosaic ?
I went to work…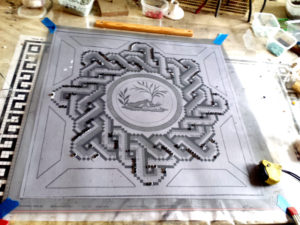 I built Lepus Vexus in reverse method. Tesserae are glued upside down on top of the model.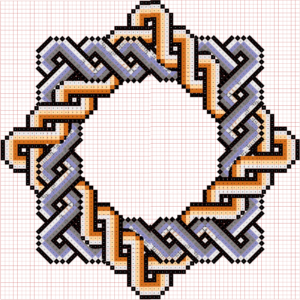 While most of the border is built in a variation of my Opus Pixellatum method, the rabbit himself is Tesselatum.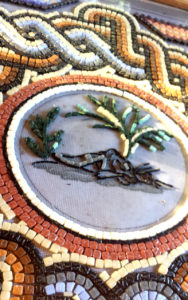 Modular construction
I built the straight trapezes on separate models, independently from the main mosaic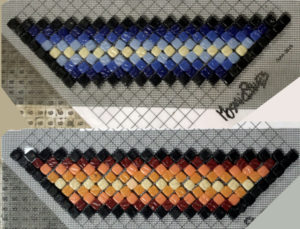 And glued them later on the main model.
Most of the tiles I used are 3/8″ (8mm) glass tiles from Mosaic Art Supply
As I was working on different projects, it took me one full year to complete Lepus Vexus.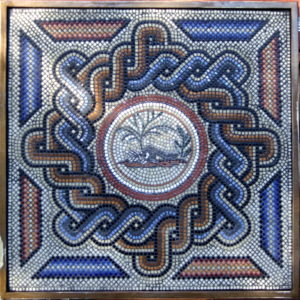 I followed the usual reverse method process, complete laying, pregrout, thinset, glue the support, flip, grout, waterproof… Finally, after a 11month gestation, Lepus Vexus is ready to climb a wall…