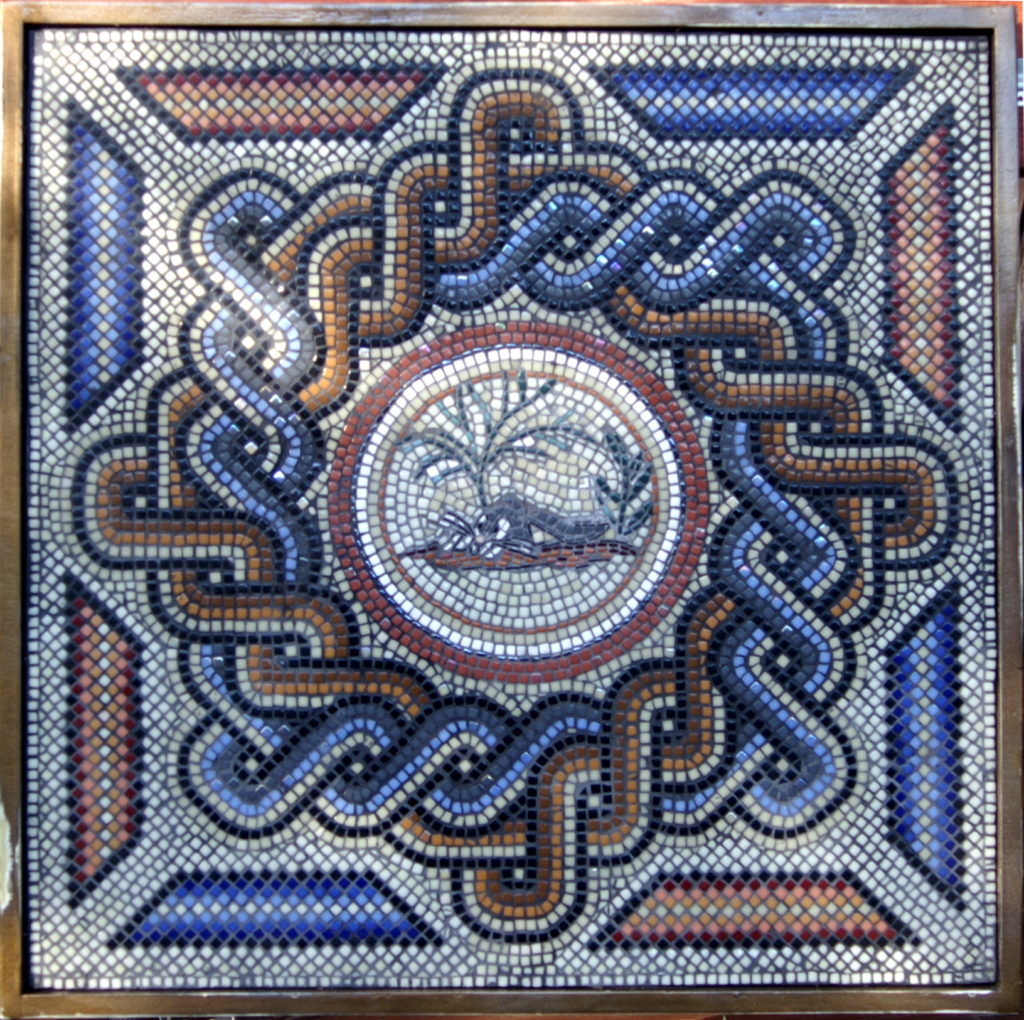 Medium: glass on Panel
Size: 38″ (95 cm) x 38″ (95 cm) x 1.5″ (4.5 cm)
Price: $3,500.00 USD
Availability: Available
Please contact the artist to purchase this piece or commission a similar one.
Lepus Vexus is inspired by a 4th century Roman mosaic unearthed in 1971 in Cirencester, UK, the ancient Corinium.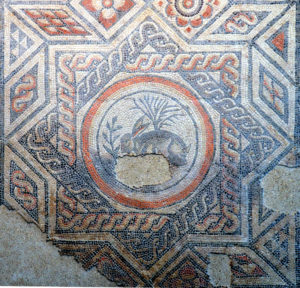 Just for fun, I created a digital image of what a Bugs Bunny mosaic designed in the same style could look like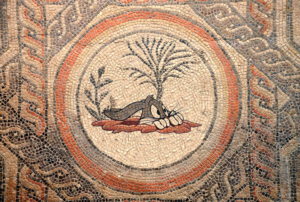 At my great surprise, when I posted it on social media, many people loved and shared it.
So I went to my drawing pad, designed a model and built it !