The Hispania Baetica Roman province in Spain.
The mosaic of the birds was the first one among a plethora of incredible mosaics I stumbled upon during my last expedition to Southern Spain. My main purpose for this trip was to visit the many archaeological sites and museums Andalusia has to offer. I had planned my trip based on a remarkable article dedicated to the mosaics of the Roman Baetica Route from the  "Following Hadrian" blog.
Glorious pictures illustrating the article had convinced me to take that trip. But when I got in front of the actual mosaics I was flabbergasted by their sheer size, the artistic mastery of their creators and the wealth of the patrons who commissioned them.
The Roman Colony of Italica.
Located 5 miles North of of Seville in Spain, the ancient city of Italica was founded in 206 BC by the Roman General Publius Cornelius Scipio to settle his Italian veterans after their victory against Hannibal and the Carthaginians.
Birthplace of Roman Emperors Trajan and Hadrian, Italica became a major city of the Hispania Baetica Province.
The House of the Birds.
The House of the Birds was the first house totally excavated from the whole of Italica. This aristocratic villa is endowed with a number of gorgeous mosaics of excellent quality. The most beautiful one consists of thirty-five small square mosaics representing different species of birds surrounding a larger central scene. This gorgeous mosaic of the birds gave its name to the house.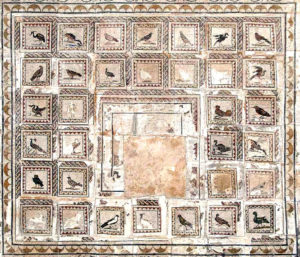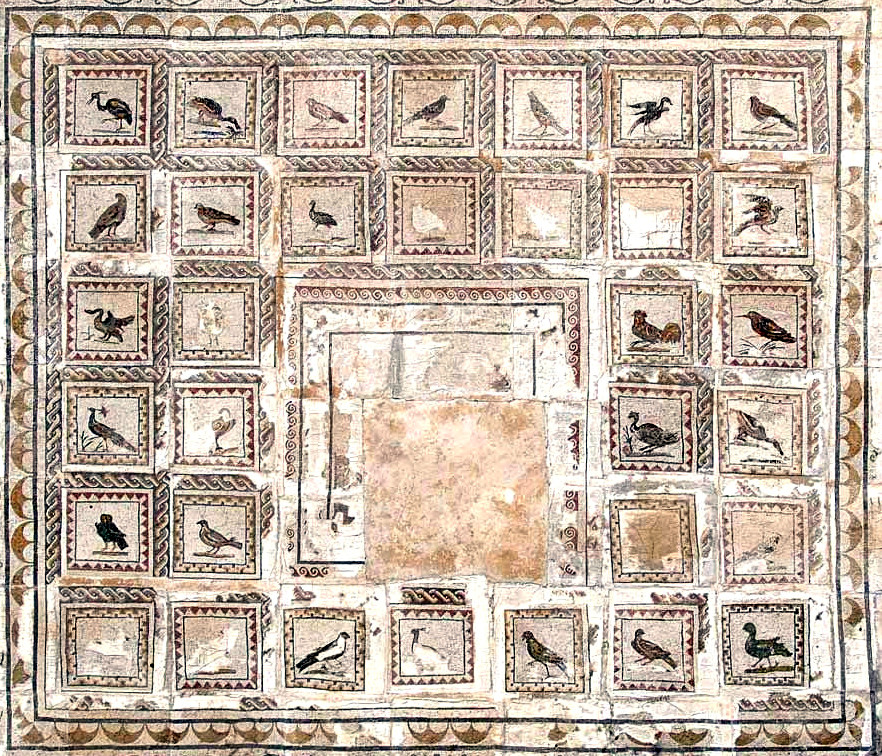 35 different species in the mosaic of the birds…
Among the most remarkable species represented in this mosaic of the birds are a peacock, an owl, a rooster, a pigeon, a sparrow, a heron, a goose, a parrot and a mallard duck…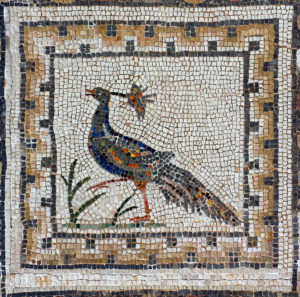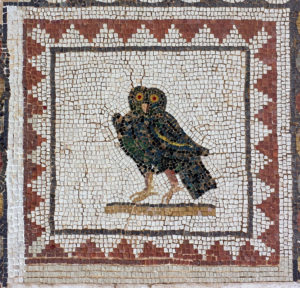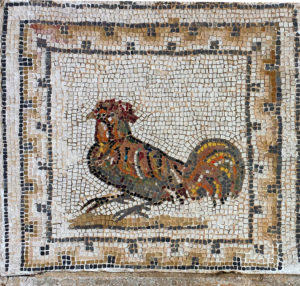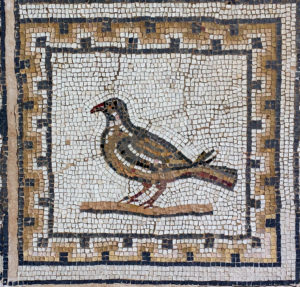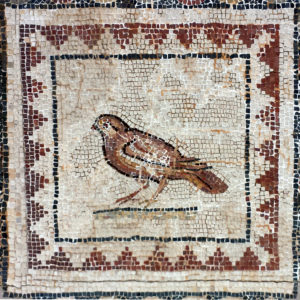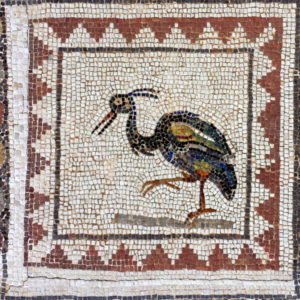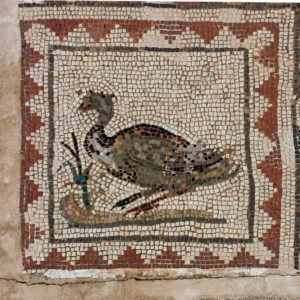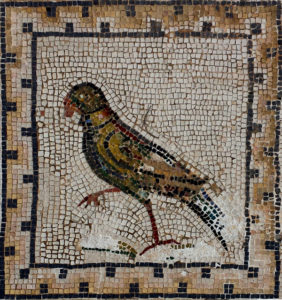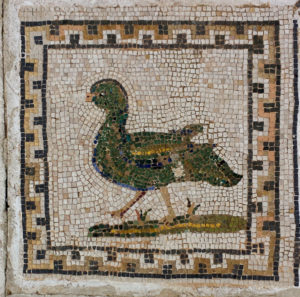 Only 2 borders to frame 35 birds
Each one of the birds is framed by a tricolor geometrical border. However, although there are 35 different birds, the mosaicists only used 2 different types of border to frame them.
One of them is a combination of white and orange triangles around a black line, as seen around the Owl.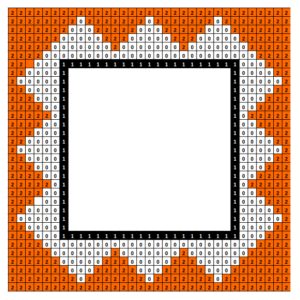 The other one is a tricolor black white and ochre meander, as seen framing the Peacock.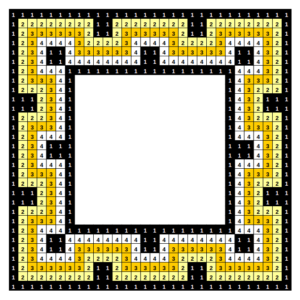 These above borders are part of a "Library of Geometric Patterns in Roman Mosaics". I am presently building this resource to be used by modern day mosaicists. These patterns will soon be available for free, on this site, in PDF form.