Art Deco at the Buffet de la Gare
The Buffet de la Gare in Saint Quentin in Northern France was built right after WWI in the Art Deco Style. Art Deco, a movement that developed in reaction after the horrors of the war that devastated northern France, is mostly found North of Paris. Saint Quentin, which had been destroyed at 70 % during the war, is considered by many as the French capital of Art Deco.
The Art Deco movement combined modern styles (of the 1920's) with fine craftsmanship and rich materials. At its heyday, it represented luxury, glamour, exuberance, and faith in social and technological progress. In the Buffet de la Gare of Saint Quentin, it made use of geometric flowing vegetal patterns, and  stylized roses as a symbol of hope and resurrection after the horror of the war. Roses are omnipresent at the Buffet de la Gare, as bushes on the walls of the three bars, on its stained glass windows and on its floor.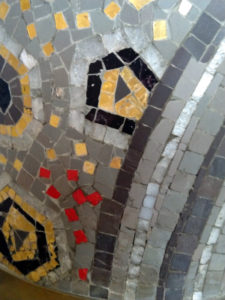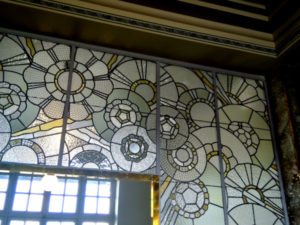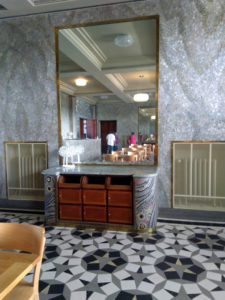 The tesserae used on the walls are of grey ceramics, regular black and red smalti, gold smalti and grey_Bluish Venetian opaline stoneware.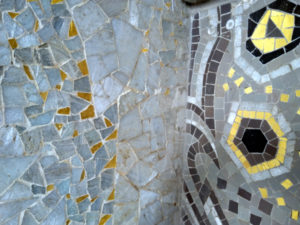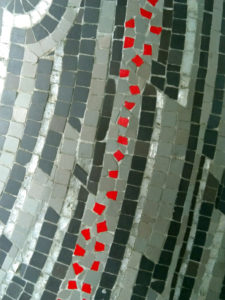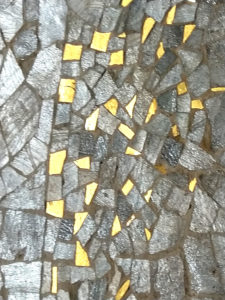 The Opus sectile floor is laid of square and triangular ceramic tiles and gold smalti,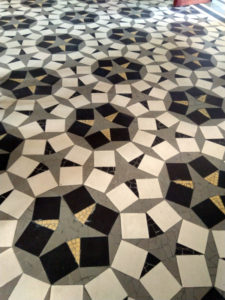 After being closed to the public for several years and emptied of its furniture, the Buffet de la Gare is now open to the public during guided tours. Information and reservation at the Tourist Office: 03 23 67 05 00.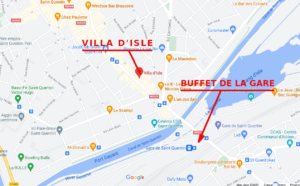 Where to eat… and enjoy more Art Deco mosaics
After your visit, I recommend a visit to the Villa d'Isle restaurant to enjoy an excellent lunch or dinner with a pint of your favourite beverage,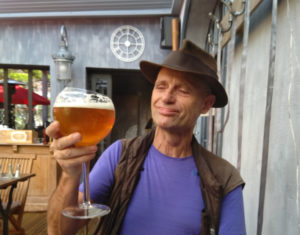 I had the plat du jour. I often chose the plat du jour, it makes the chef happy, and because they serve more of them you can be sure they'll cook with the best and fresher ingredients…You will also discover more beautiful floor mosaics in this excellent restaurant.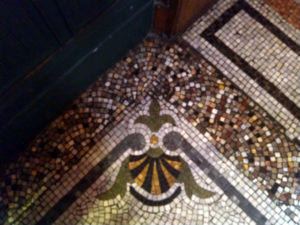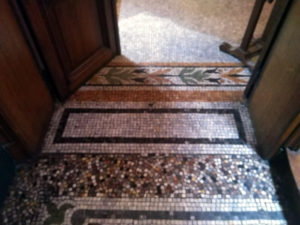 The restaurant is at walking distance from the Buffet de la Gare. On your way, you might be able to spot more floor and walls mosaics.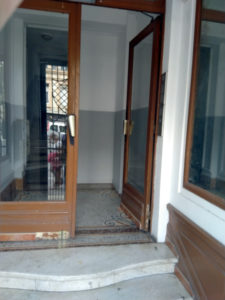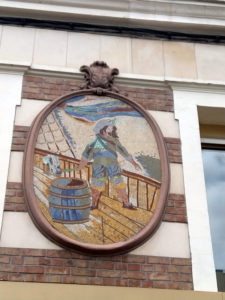 Art Deco at the Post Office
Six brightly colored mosaics decorate the walls of the Saint-Quentin post office. About a meter long, those pieces, located at a height, depict the arts, technique, industry, speed … themes very popular after the war.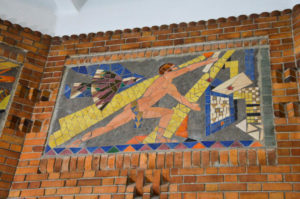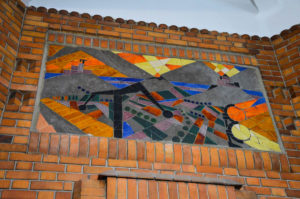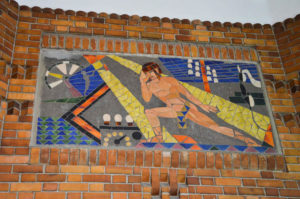 Mosaics are here used in a very different way. Whereas at the Buffet de la Gare they cover the totality of the walls and floors, at the Post office they are elements of decorations, windows opened through the bare brick walls onto very colored scenes of industrial, athletic and artistic activities.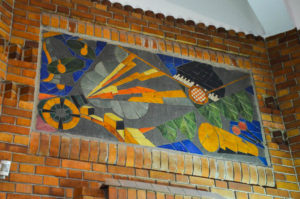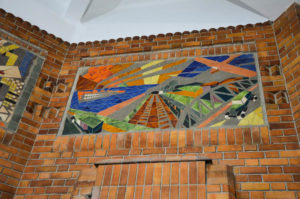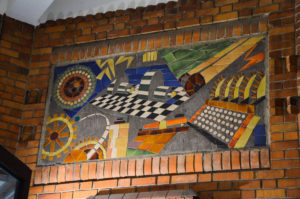 And for now that's all I have to say about this…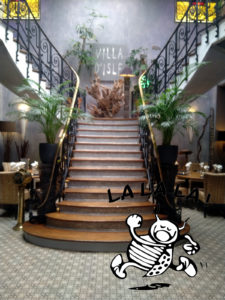 Links :