Happy new year you all !
Here is my first design for 2020.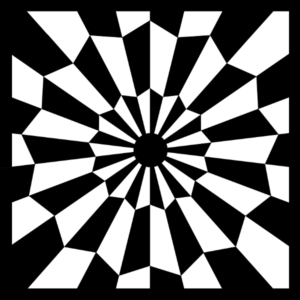 It is inspired by the desk I am writing this article: a beautiful mosaic designed by Jean Pierre Soalhat, the man who inspired me to get into mosaics.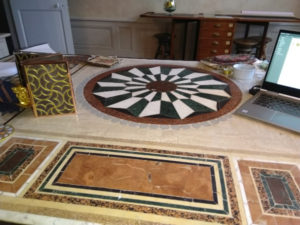 I played around with colors…
Just because I could – with the help of GIMP and INKSCAPE softwares, which I highly recommend as they are free alternatives to the other expensive graphic program.
I have spent much time working on small pieces during the last semester of 2019.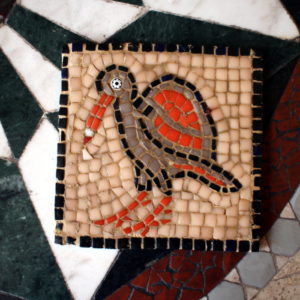 I have also been experimenting with 3D printing.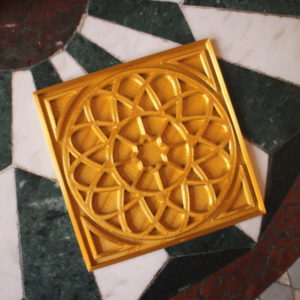 and Hybrid 3Dprint / Mosaic.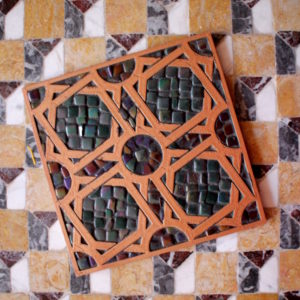 I am still investigating the process. Mixing technologies from different epochs has the potential for unusual results. 3D printing is a typical 21st century product, Mosaics have been used since the 4th century BC. Using them side by side shows very promising possibilities. It should allow me to create some really stunning, cool and unusual small pieces I can use for my wearable mosaics, and possibly bigger decorative mosaics.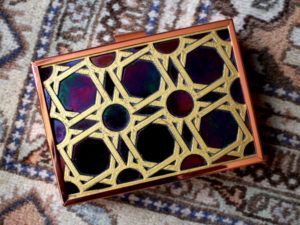 This is one of the avenues I intend to explore this year.