No Big Piece in the tube !
I have not been working on big pieces in a while. Carola Sexta has been waiting in the Yard since last spring and I have been concentrating wearable art. These smaller pieces may require just as much effort to produce as big ones, but they are easier to carry home !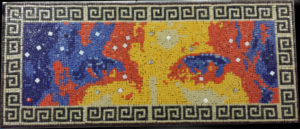 Wearable Art
For the past six month, I have mostly been been focusing on wearable art :
Minaudiere Handbags
Silk Scarves
Jewelry
Minaudiere clutch bags
The minaudieres have been taking lots of my energy.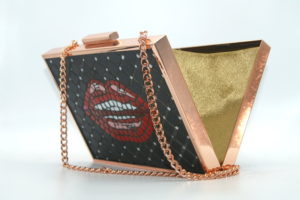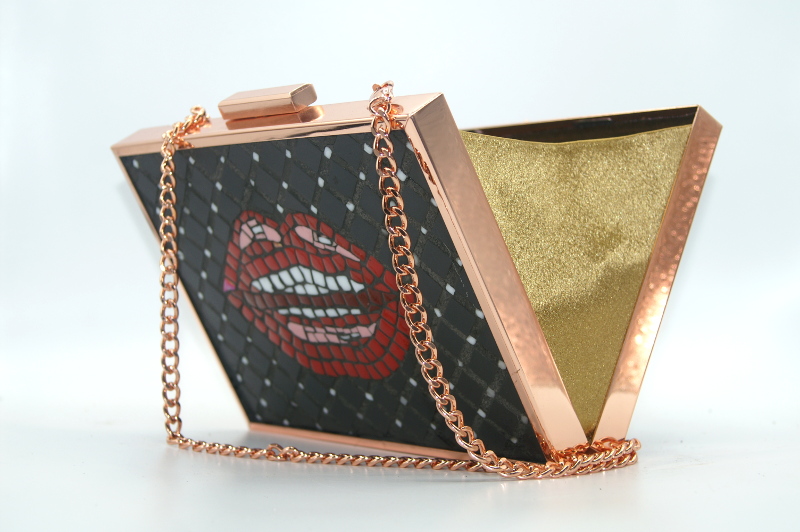 I am building many sides to assemble them in the frames for Christmas. Some are moderns, some are inspired by actual Roman pieces. The Hippocampus below is a replica of a mosaic from the Roman Palace of Fishbourne in the UK. The Owl from a mosaic unearthed in Rome in 2017.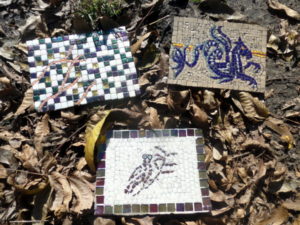 The flying pigs have nothing Roman about them. Actually, Roman would rather represent other flying apotropaic creatures. It just seems that the flying pig minaudiere is well appreciated – I can't seem to be able to keep one of these at hands  –  and I decided to build 2 more of these charming creatures.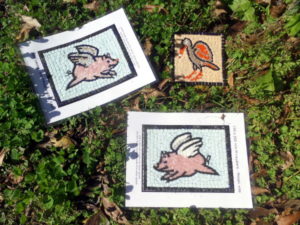 The above Ibis  is closely inspired by a bird from a 6th century Byzantine mosaic from Beit Shemesh in Israerl.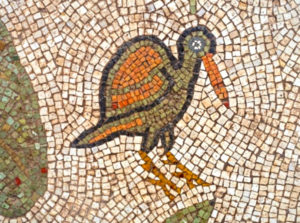 Silk Scarves
An other Wearable Art avenue I have been pursuing is the creation of Silk Scarves based on Roman mosaics or Frescoes.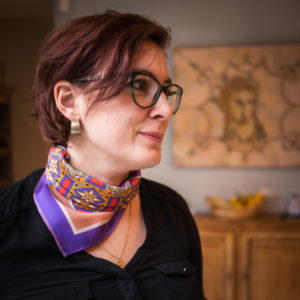 I have created a few more models last summer and have received my first scarves printed on high quality silk twill early this month.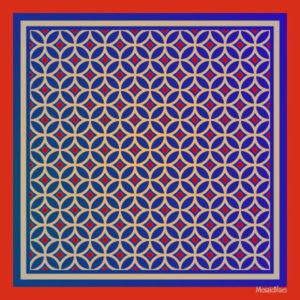 These scarves are printed in a very small quantities. More are on their way from a printer I have been working with for 16 month now, I am very satisfied with their job, the quality of fabric and printing is amazing.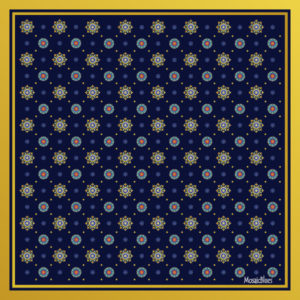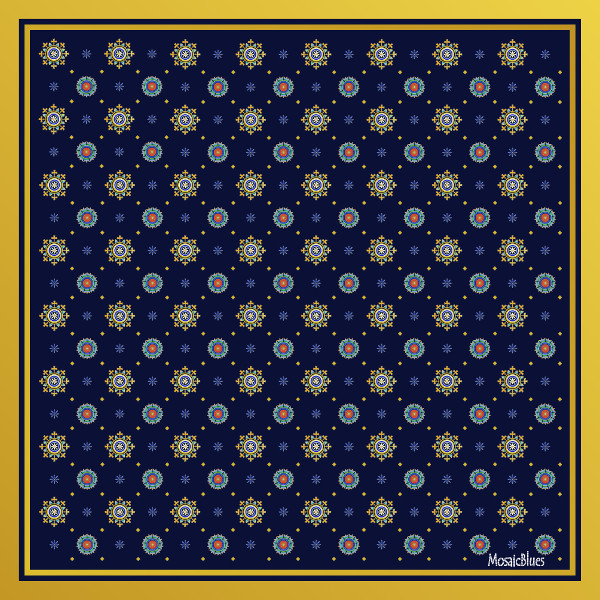 These scarves and minaudieres are available on this Web site. Not all of them are displayed, please contact me if you'd like to know more about what I have at hand. I do not have time to upload things as fast as I create them ! I will try to catch up during the Holidays.
Points of Sales
You can find some of my Minaudiers and Scarves at the East River Trading Company as well as The Peanut Gallerie in Dothan, AL.
Jewelry
I have also been working on mosaic jewelry. I am still making prototypes at this time. I have discovered a technique I had never tried before, because it did not exist 20 years ago. When I studied engineering 40 years ago, most intricate metallic shapes were achieved by casting. Jewelry was often produced by the lost wax casting process. About 20 years ago some brilliant young engineers built the first 3D printers, and I am now looking into how I could use in my creation a combination of 2nd BC and 21st century technologies.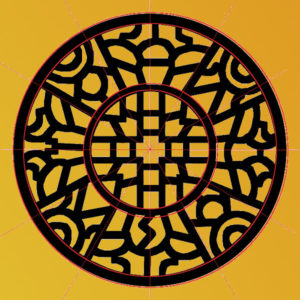 It is going to take some time, but I am confident…