On Redbubble, high quality products derive from my mosaic creations and studies.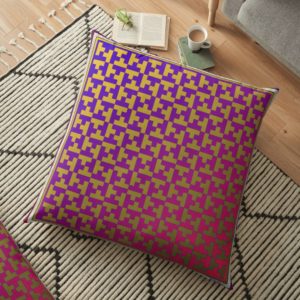 The present Mosaic-Blues site is mostly dedicated to showcasing my own mosaics. It is designed for this particular purpose : Promoting my original works of Art.
On my Redbubble page you will find products derived from my original creations and from my study of ancient Art. Home decoration, Apparel, Office supplies…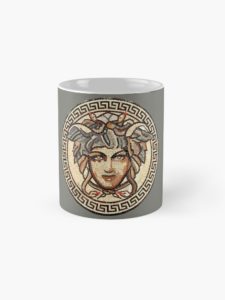 This includes reproductions of not only Roman Art, Mosaics and Frescoes,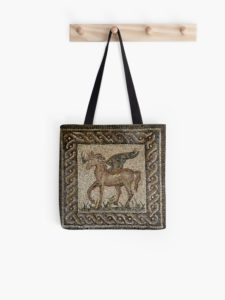 but also the arts of Medieval and Renaissance periods, and occasionally Art Deco and Japanese Ukiyo-e.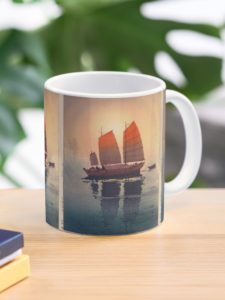 As I particularly love actual Roman mosaics and Frescoes, I have been documenting them for several years. I do share with you some of the trips I do to archaeological sites and museums to see them in person…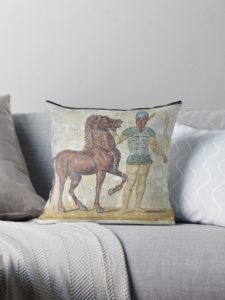 Since I began documenting these ancient mosaics, I have been particularly interested in the geometric patterns used by ancient mosaicists.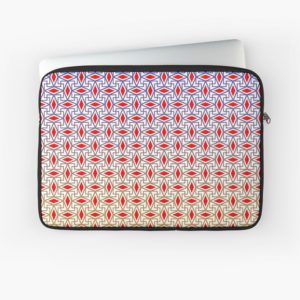 They used them to either frame figurative scenes – classical mythology or scenes of real life – or by themselves for their often stunning effects.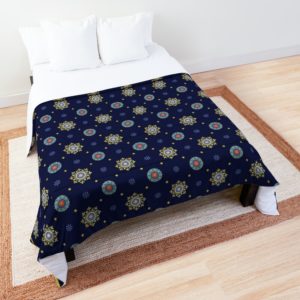 I have spent lots of time trying to reproduce them to use them in my own work.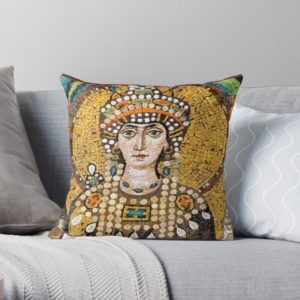 While I was documenting and reconstructing these patterns,  I realized they could be used in other types of graphic arts to decorate various objects.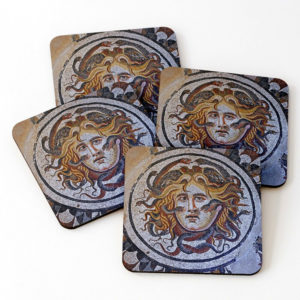 I decided to share some of the with the public, as well as using them to create beautiful and meaningful gifts more affordable than an original mosaic.
I looked for a company that would provide a high quality printing service to make them. I ended up choosing Redbubble, a company recommended by several artist friends. They market worldwide designs created by over 500,000 artists, making weirdly meaningful gifts like stickers, phone cases, dresses and pillows. You will find there really great stuff inspired by my work and the work of other artists.

I hope you enjoy the visit and opportunity to support my work.