Basics of grayscale Opus Pixellatum
This a first post of a series dedicated to my Opus Pixellatum Technique © and the many variations it allows. It resshuffles a post created in my first mosaic blog a few years ago…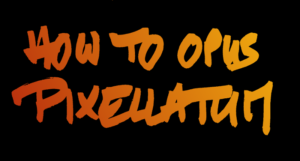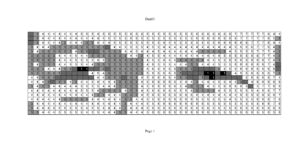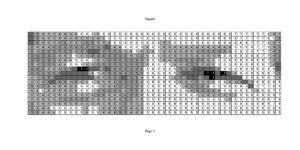 Laying all colors at the same time
Practically, you lay all colors at the same time. But in order to keep a small grouting gap between the tiles  it is better to first mount every other tiles.
Laying every other tiles
When I first started to use Opus Pixellatum, I was pleased of how fast it was to build a really good looking mosaic. One day I decided to wait until I had fully completed laying half the tiles before I'd start laying the other ones. And here is what I saw…
On this portrait of a young Yezidi refugee only half the tiles had been laid…. Our brains can intuit what the whole picture is… That is flabbergasting  !
I did not know yet where I was going with that, but I sure intended to seriously investigate this unexpected occurrence !
Here are what Daniel's eyes would look like with half the tiles laid :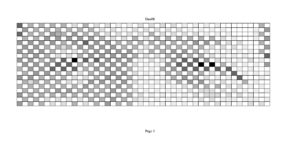 Revelation !
Key to the unlocking of Opus Pixellatum's potential is not so much the fact that it works with half the tiles laid, but that it does with half the tiles NOT laid, and that their spots can be used for something else !
The next posts of this Opus Pixellatum series will explore this. I will systematically explore the subject and will expose each variation in a dedicated post.
In the meantime, enjoy Daniel's and his mosaic's smiles !