Happy New Year from the Via Baetica
Touring the Roman Via Baetica in Southern Spain, I am in awe at the richness of the mosaics of this area. I had seen pictures of many of them in the very well documented "guide to the mosaics along the Roman Baetica Route", but had no idea of the actual size and magnificence of some of these wonderful pieces.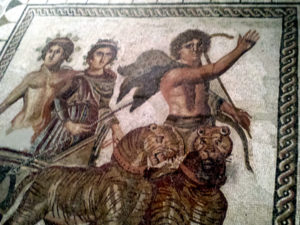 These wonders bear witness of the immense wealth controlled by certain families of this part of the Empire. Both Emperors Trajan and Hadrian originated from the town of Italica which I visited on the first day of my stay.
While Trajan was a conqueror Hadrian dedicated his time to consolidating the Empire. He spent more than half the duration of his long reign (117 – 138 AD) travelling from Egypt to Scotland and Morocco to Germany ato see things for himself and take care of what requested his attention. His was mostly a time of peace and prosperity.
During one of his trips, as the Emperor was riding his horse, a woman called his name to request an audience. When he replied he had no time to hear her, the woman in anger told him :
"Then you are not reigning !"
At this realization, Hadrian stopped his trip, got off his horse and heard the woman.
I do not know what the woman was complaining about, but this story resonated strongly with me. I often feel like I don't have enough time. This unknown woman made me realize I do not reign over my life.I will be working on that !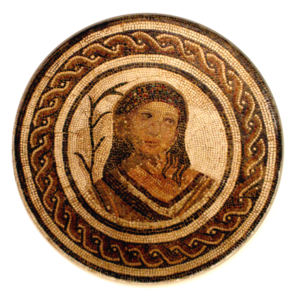 I wish you all a beautiful and creative 2018.
Let us spend more time at what really matters.
Save
Save
Save