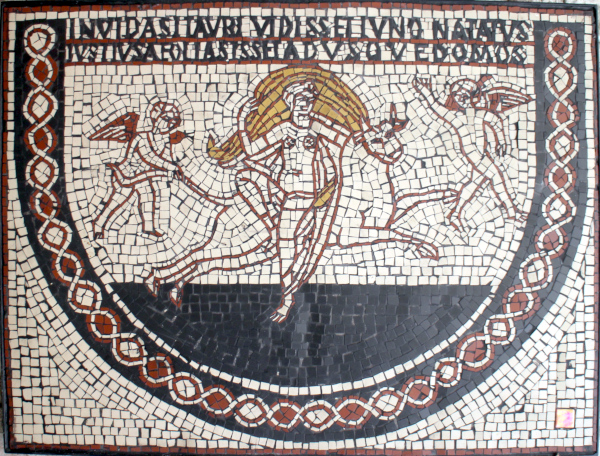 Medium: Ceramic on Panel
Size: 58 x 63 cm (23 x 25″
Price: 1,450.00 Euro
Availability: Available
Lullingstone's Europa is a reproduction of a famous mosaic from the Lullingstone Roman Villa in the UK.
This particular mosaic represents the rapt of Princess Europa by Zeus, chief of the gods, disguised as a white Bull.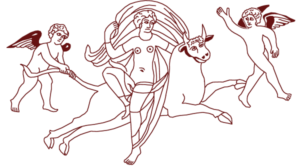 This myth  has been particularly popular since the ancient times and has been depicted in many ancient pieces of ceramics, paints, mosaics and coins. It also inspired many painters of Renaissance, who created many impressive and inspired pictures having the myth as their theme.
Here is an article about the Lullingstone's mosaics from my MosaicBlues News blog, and about how I recreated its design, and built the mosaic in reverse method.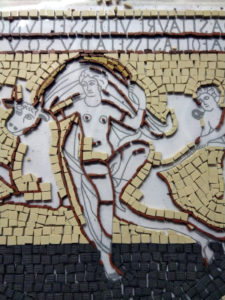 Around the mid 3rd century, Romano-British mosaicists began to develop a very unique graphic style, more primitive and impressionistic than other more classical styles of Roman mosaics. It makes me think of a resurgence of Celtic patterns or ways to represent things predating the Claudian invasion of England in the 1st century.
I am particularly fond of this style.