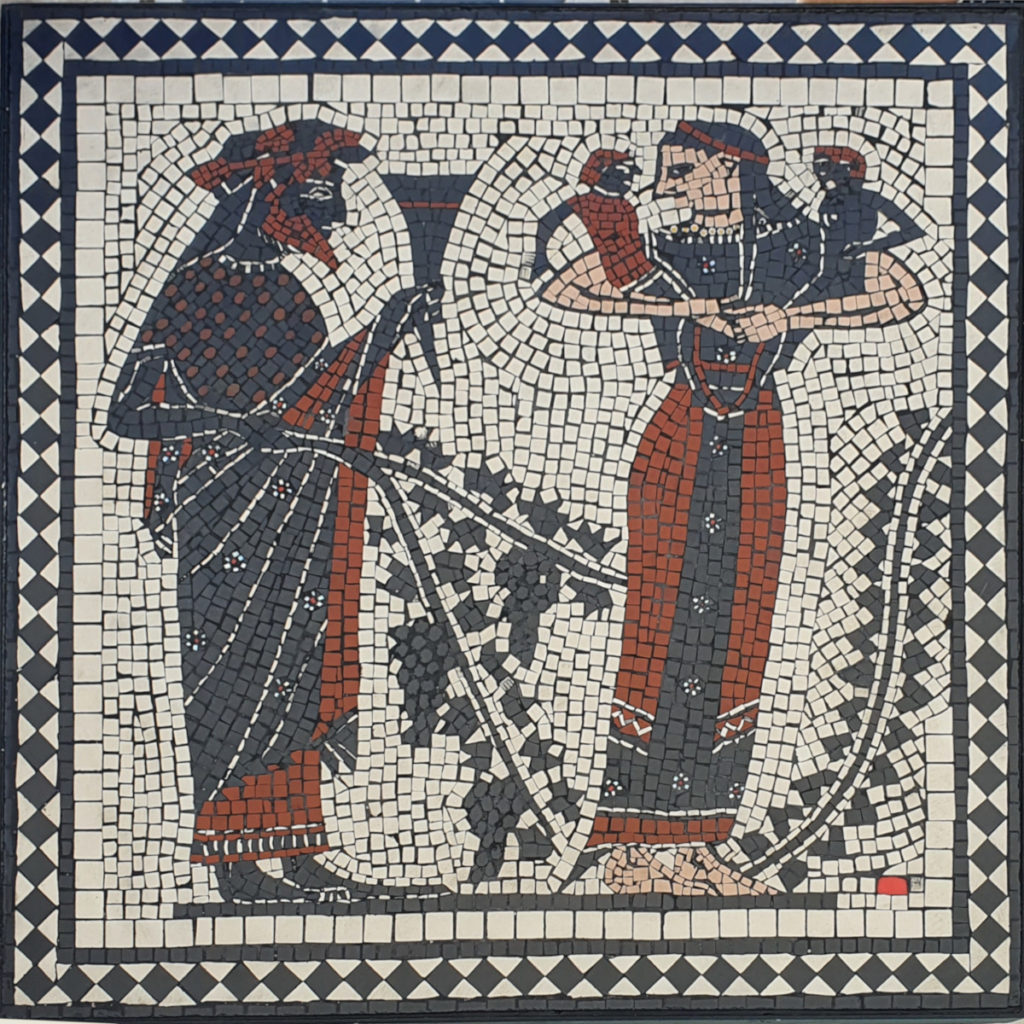 Medium: Ceramic and glass on Wedi board
Size: 77 x 77 cm x 70 cm (30″ x 30″ x 27″)
Price: $2,500.00 USD
Availability: Sold
This table was a commission for good friends of mine. They asked me to surprise them with a design that would represent them (we've known each other for over 40 years…)
I got inspired by a Greek vase representing Dionysos & Ariadne.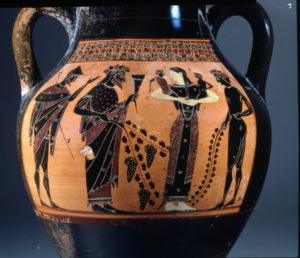 In case you would not remember here is one of the stories of their encounter :
Ariadne, a daughter of King Minos of Crete, assisted Theseus in his quest to slay the Minotaur and then fled with the hero aboard his ship. When they landed on the island of Naxos Theseus abandoned her as she slept on the beach. It was then that Dionysos discovered her and made her his wife. Dionysos & Ariadne had 2 children : Staphylus and Oenopion.
Mirror image Model
Because I had decided to work reverse method, designed a mirror image model of the image.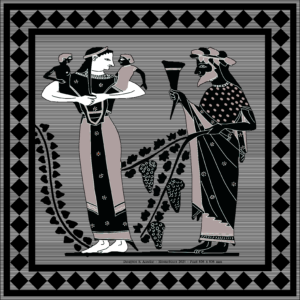 It took me several month to complete the mosaic, then Covid hit my welder and me, so that altogether it took 9 month before I could deliver the table.
The mosaic itself is encased in a angle iron steel welded frame. This frame is tightened onto a cast iron pediment by four 8 mm bolts. (This allows for easier transportation).
It is now set beside a gorgeous swimming pool in beautiful Forcalquier in French Provence, already has witnessed the demise many bottles of champagne and other fancy beverages !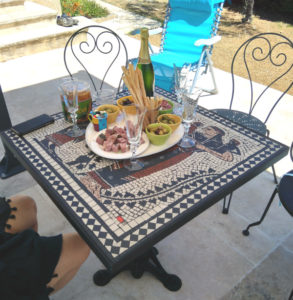 About half of the mosaics I build are commissioned pieces. If you think you might be interested in a custom mosaic, please contact me to discuss it