Medium: Stone on Panel
Size: 29″ (73 cm) x 36″ (90 cm) x 2″
Price: $4,200.00 USD
Availability: Available
Carole's Eyes is the first of a series of the same enigmatic eyes realized through variations of my Opus Pixellatum technique originally created for my Yezidi eyes Series.
When I first invented Opus Pixellatum in 2015, I had no idea this technique had such a dramatic potential and would allow for so many different variations which could unleash the creativity of so many mosaicists.
On this first Carole I am mixing both Opus Pixellatum and Tessellatum.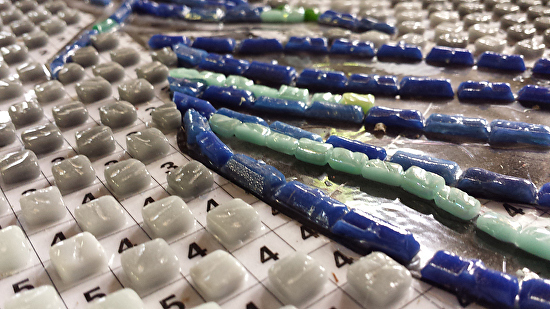 The grayscale square tesserae of the eyes themselves are laid in Opus Pixellatum, and the coloured ones in Opus Tessellatum represent the leaves of a willow tree.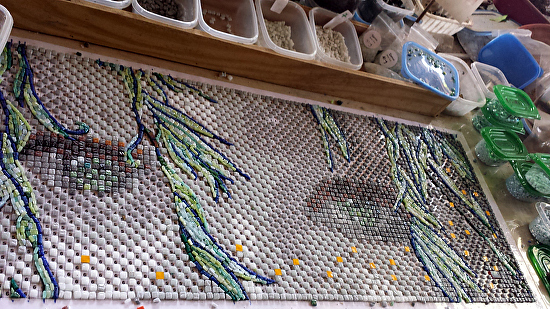 Carole's eyes 60 % complete. See how with half the tesserae laid you are able to already perfectly see the eyes. This is basically an amazing feature of Opus Pixellatum which allows for unlimited variations.