Documenting the empire's mosaics
For the past 5 years I have been traveling the Roman empire. I still have a lot to see. Political upheavals in some parts of Africa won't allow me to visit all I'd like to in this lifetime. I pay great attention to technical details, the way tesserae are laid, the arrangements. I try to understand how they were designed and done and I share with you pictures of these beauties.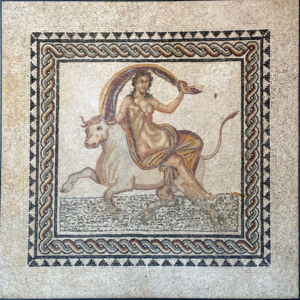 The more I document these beauties, the more I admire our ancestors.
Ancient mosaics usually have 2 parts :
one figurative part, which often represents gods, humans and animals in various occupations
one geometric part, which frames the figurative part and helps the viewer focus on it.
People pay generally more attention to the figurative part because it tells a story or illustrates a legend. It also teaches us a lot about the life of our ancestors.
Intricate geometric designs
2 years ago I decided to record and document the geometric patterns and try to reproduce them digitally.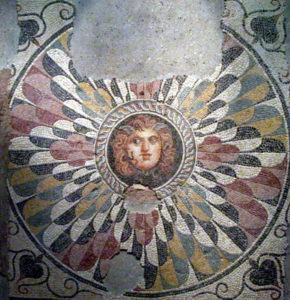 I realized most of them can be generated following strict geometric and mathematical rules. I have still a lot to do, I may have reproduced 5 % of what I have recorded, and I keep finding new patterns in books, on line, or in person (I'll be in Volubilis, Morocco, later this month !)
I am now able to digitally generate several ancient patterns to use them to design a mosaic model, or in any other graphic project.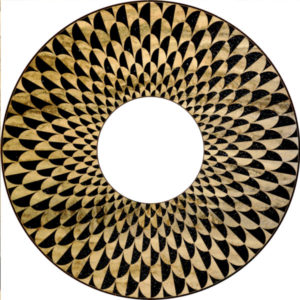 And lavish frescoes
Beside mosaic art, Roman art included architecture, painting and sculpture. The best examples of paintings we have are the frescoes from Pompeii, Herculaneum and other sites nearby, which show how residents of a wealthy seaside resort decorated their walls in the century or so before the fatal eruption of Mount Vesuvius in 79 CE.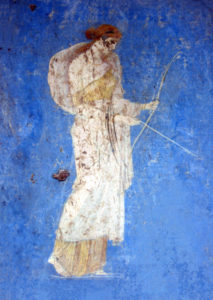 I have found out that at times the same scenes would be represented in frescoes and mosaics.  Could a painter also be a mosaicist ? Several modern painters also created mosaics.
Did Roman artists specialized in fresco and/or mosaics travel with some sort of catalogs of popular paintings and decorative patterns for their patrons to chose from the decoration of their new villa ?
Creating new designs inspired by Roman art.
Painters of the Renaissance were heavily influenced by Roman art.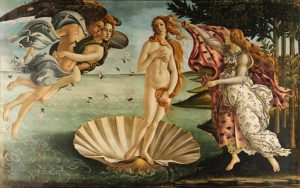 We know their paintings, but do not always know the remarkable frescoes that inspired them.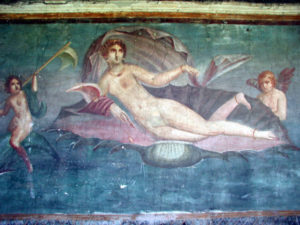 I feel this is a little sad, one can better understand art by knowing what has influenced the artist. This is why I will in 2019 create designs inspired by both those frescoes and the geometric mosaic patterns I digitally recreated. I will use these designs to print high end silk scarves. I am in contact with several suppliers and will soon decide who I will trust to print the required quality. I want my scarves to have the same visual impact as the frescoes or mosaics that inspired them.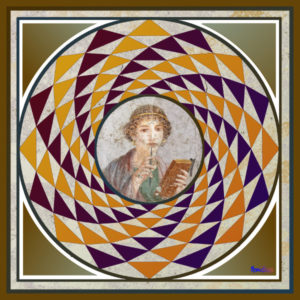 Red Sapho combines a portrait of a young woman from Pompeii, and a curved triangle mosaic pattern found on several high empire Roman mosaics.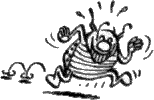 …