Bee Auburn Mosaic Workshop
I will be leading a mosaic workshop during the next Bee Auburn event from 5:30 to 7:30 pm next Friday, June 22nd at the Donald E. Davis Arboretum in Auburn, Alabama.
Participants will build a 6×6″ mosaic on fiberglass mesh and take it home where they will be able to mount it on a support of their choices.
I created 14 different models for people to work from. All designs are geometrical with emphasis on spiral, circular or radial shapes.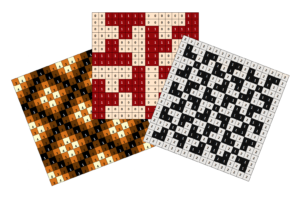 Several of them, designed in Opus Pixellatum,  are inspired from my research in Roman Borders and Backgrounds.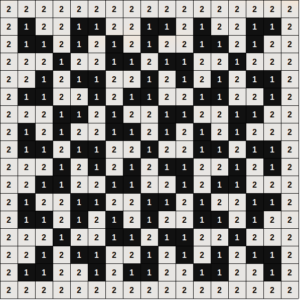 Others, designed in Opus Tessellatum, are Rosaces inspired by medieval architecture.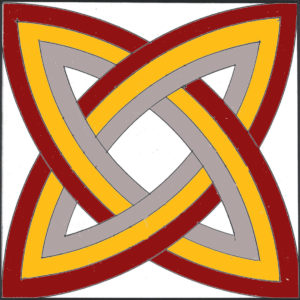 During the workshop, participants will glue the tiles to a piece of a fiberglass mesh positioned on top of the laminated models. Once the glue is set, you can remove the mosaic from the model and mount it on a support of your choice.
At the end of the seminar the participants will take home their own mesh mounted mosaic.
This Video Tutorial explains how to mount the mosaic on plywood :
The same process can be used to mount it on other supports.
Interested in this Mosaic workshop ?
30 persons will be able to attend this free event.
Walk-in registration will be held at the Donald E. Davis Arboretum pavilion beginning at 5 p.m. Space is limited, so don't miss your opportunity to create an amazing work of art!
People interested to participate should contact :
Cari Cleckler
Art Education Specialist
Auburn Parks & Recreation
(334) 501 – 2944