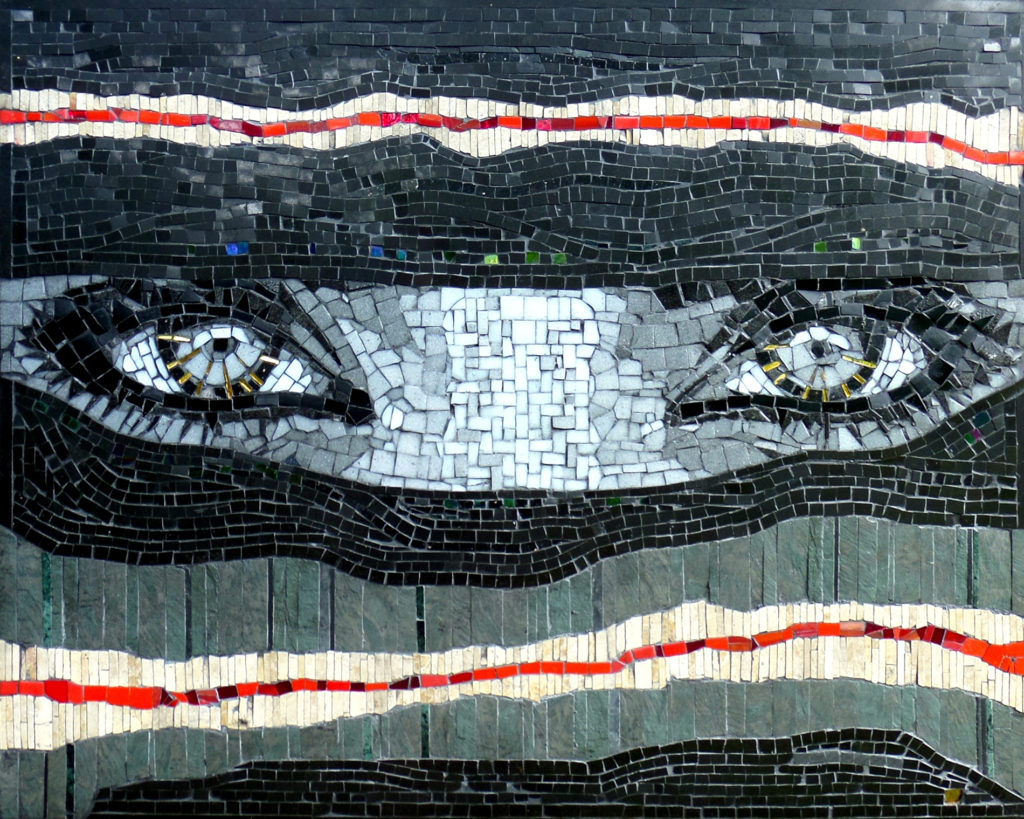 Medium: Stone on Panel
Size: 29″ (73 cm) x 36″ (90 cm) x 2″
Price: $4,200.00 USD
Availability: Available
Mysterious Eyes.
The eyes are the window to the soul. The first thing we pay attention to when we first meet someone.
Women often emphasize them by underlining them with black and colouring their eyelids. In some countries, they hide the rest of their face behind a veil, or a combination of several garments, and the only part of them we can see are their eyes.
In Veiled Black and White I wanted to put even more emphasize on the eyes. Above and below the original black and white eyes of veiled woman, realized in glass…
I placed horizontal stripes of different textures and colours, built of different materials.
Like the coloured lines on the side of a highway, these borders are here to focus the observer's own eyes to the actual Eyes observing him.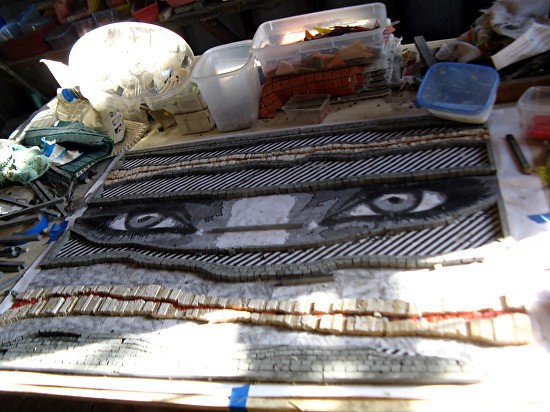 I travelled to France to visit my family and deliver Ubi tu Gaius during the 2013 Christmas Season, and came back to the USA in January 2014. At the beginning of February I started to place the green slate of the lower border.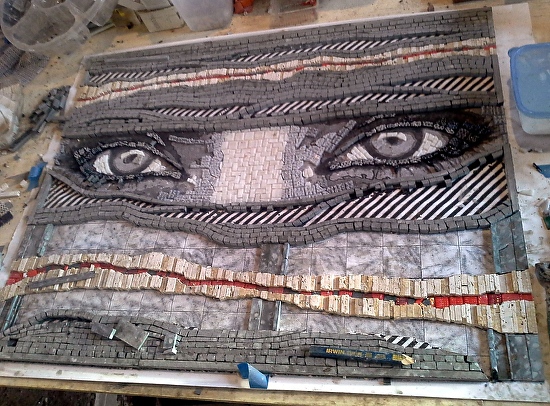 In Early April, the mosaic was ready to be flipped…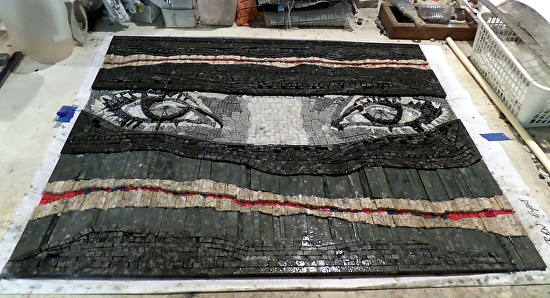 Before that, I applied a pre-grout and Thinset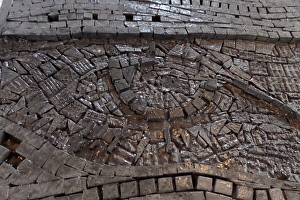 And I finally flipped the piece to discover her real face !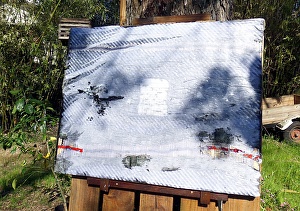 Right after flipping the piece the paper model was sticking to the mosaic itself. Quite a bit of cleaning was left to be done…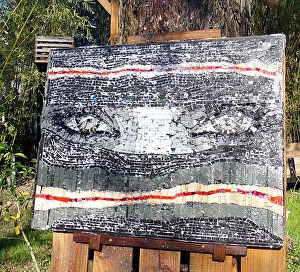 Most of the paper was brushed away.
After long hours of tedious cleaning, the mosaic was finally ready for grouting.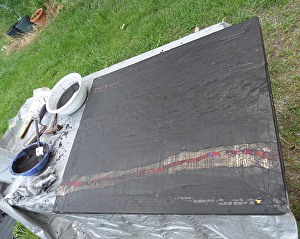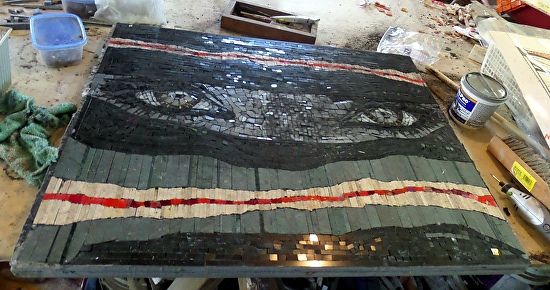 Once the grout cleaned, there are still several operations left before I consider my work completed. These finishing operations are structural – installation of the metallic frame around the piece – and cosmetic – additional cleaning, waterproofing, waxing…
Early in June, Veiled Black and White was complete.