Blue and Gold river is built from a fragmented slab of polished cream marble.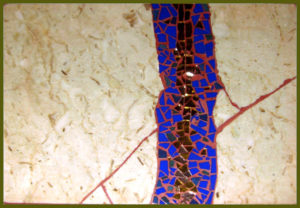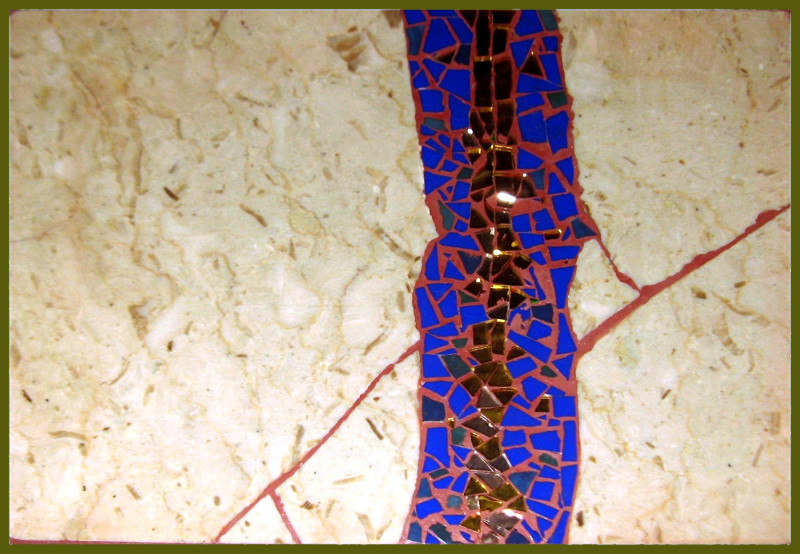 A river – or is it a waterfall ? – flows in the middle of this landscape cracked by rivulets of bright and bloody dirt.
Its dark blue waters carry huge flakes of gold, symbol of renewal and enlightenment in the middle of a parched land.
Medium: Stone, ceramic, gilded mirror on panel.
Size: 15″ (38 cm) x 12″ (30 cm) x 1.5″ (4.5 cm)
Price: $350.00 USD
Availability: Available