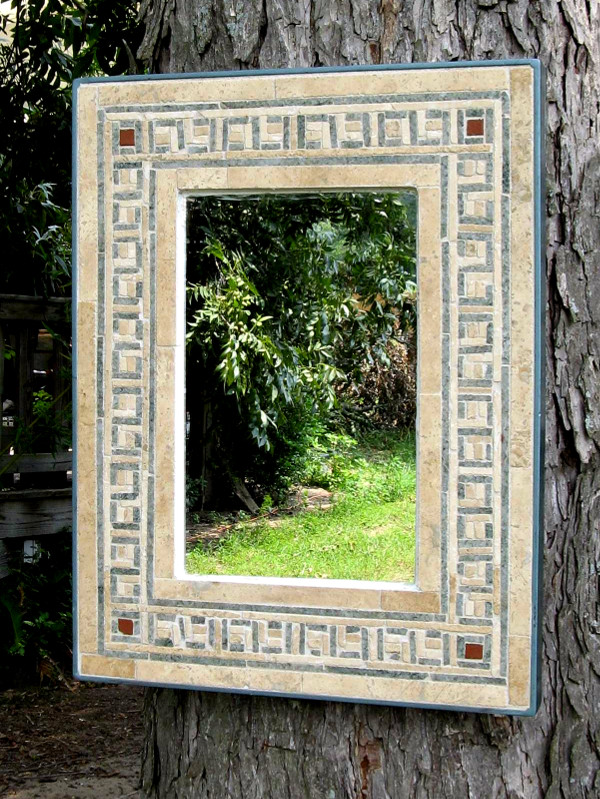 Medium: Stone on Panel
Size: 25″ (72 cm) x 20″ (51 cm) x 1.5″ (4.5 cm)
Price: $250.00 USD
Availability: Available
An elegant mirror made of 3 stones :
Beige travertine
Green marble
Red Marble
The Border of the actual mirror is a classical S-shape Greek meander. Meanders are common decorative elements in Greek and Roman art. In ancient Greece they appear in many architectural friezes, and in bands on the pottery of ancient Greece.