Check out the recent Redfin blog post Mosaicblues is featured in:
Interior design fans will know that no matter how trends come and go, tiles and mosaics remain top versatile decor elements that can breathe life and joy into any space in a home, especially if you go beyond tile's go-to spot on a kitchen backsplash or bathroom floor. And as much as we love tried-and-true subway tile, with so many unique color schemes and patterns to choose from, there's nothing like a vibrant and bright tile design to showcase your personality in a space.
Whether you're looking to refresh a kitchen backsplash or add some flair to your entryway, Mosaicblues has got you covered. Redfin reached out to us and other tile experts from Tucson, AZ, all the way to Markham, ON, for unique tile ideas that you can incorporate into your home interior and listed us in their Redfin blog. Here's an example of how you can mix bright Mexican tiles mosaics with shiny black granite tiles to create a one-of-a-kind look in your home.
22 Gorgeous and Unique Tile Ideas to Brighten Up Your Home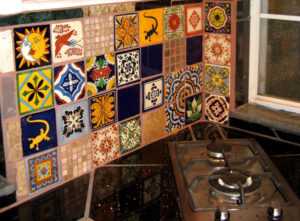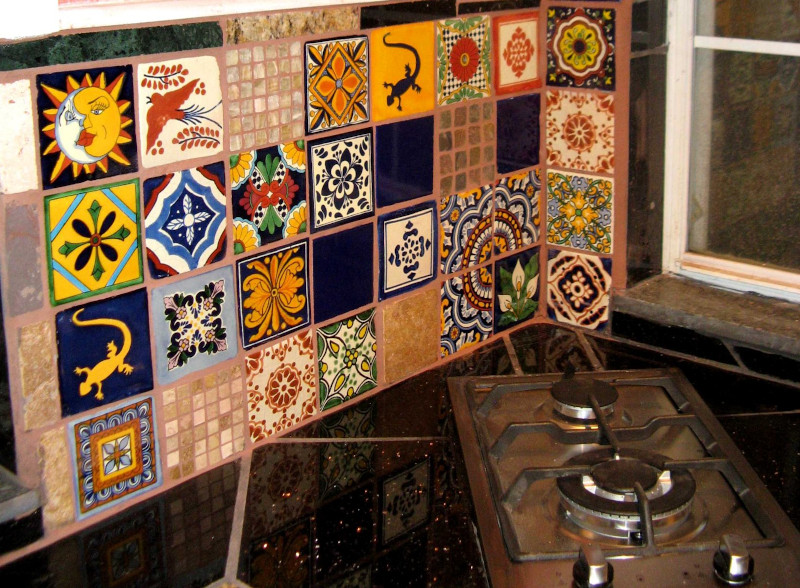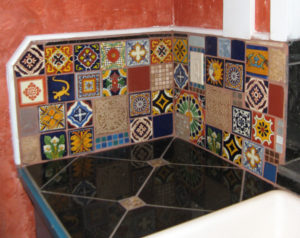 Create a stunning contrast in your kitchen with a backsplash laid of bright, hand-painted geometric patterned ceramic tiles over a countertop of mirror-polished black granite tiles. The reflection of the tiles on top of the granite will bring tremendous life to your cooking space. Those pictures are of a small kitchen designed by MosaicBlues for a guesthouse in Headland, Alabama.