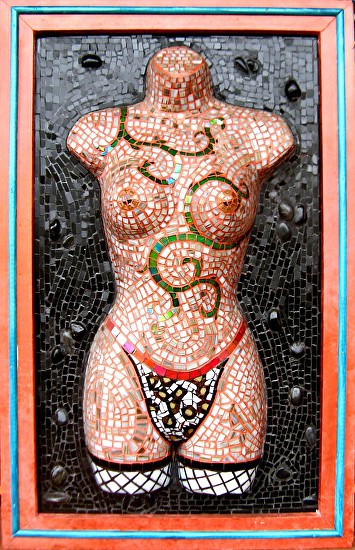 Medium: Glass
Size: 40″ (100 cm) x 26″ (65 cm) x 5″ (12 cm)
Price: $2000.00 USD
Availability: Available
Guenevere's 3D torso was inspired by the version of King Arthur's story where Guenevere is a Pict (Tattoed) warrior princess.
Because it was realized in 3 dimensions, I had to use the direct method and was limited in using materials of the same thickness. Guenevere's torso itself is exclusively made of glass tesserae.
My cat Zoya was obviously of great help during the finishing phase of this project …
However. the black background is exclusively made of black granite and river pebbles.