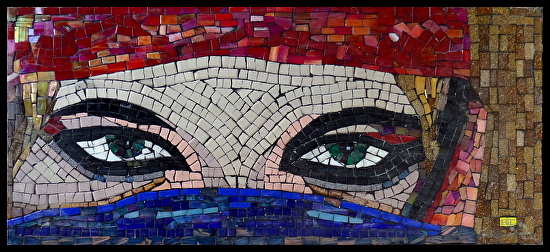 Medium: mosaic on Vedi Board
Size: 11″ – 27 cm x 24″ – 61 cm x 2″ – 5 cm
Price: $1,500.00 USD
Availability: Available
Green Eyes VII is part of what I call the Green Eyes family.
I created this design after an old picture found in a French magazine from the 70's.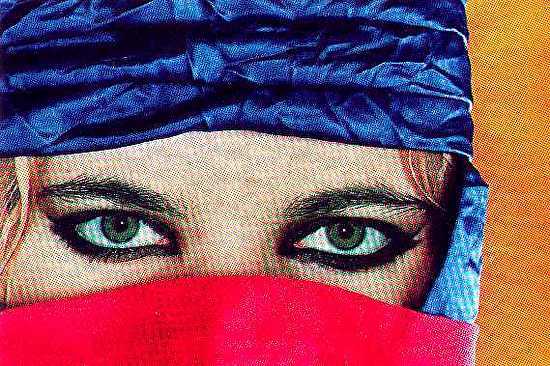 After I was contacted by a young mosaicist from India who asked me if he could use the design to create his own mosaic,  I decided to publish it and give away this design for people to use wherever they would like to.
If you are interested, or know someone who might be, please contact me, I will send you a high resolution pattern.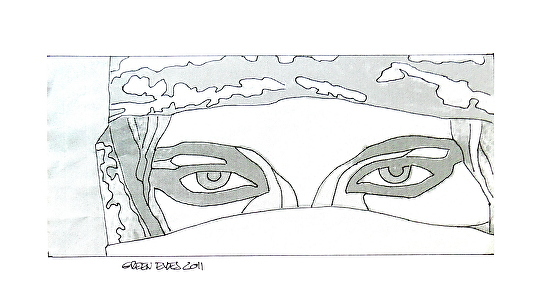 I myself have produced 5 mosaics inspired by the same model. My first Green Eyes moved to Dubai, Mariam was sold in France, Miriam is still available in the US and the last Gren Eyes VII and VIII are available in France.
Other mosaicists have used the pattern to create their own Green Eyes.
This one below is the work of Amarjeet Singh from New Delhi, India.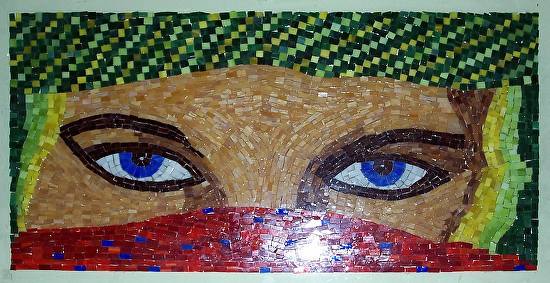 Each Green eyes is different from the others.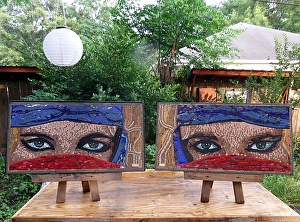 Mariam and Miriam. Mariam has been living in France since 2013.
Different size, different colours, different arrangement of colours and tesserae.
My goal is to create a huge family of mosaics.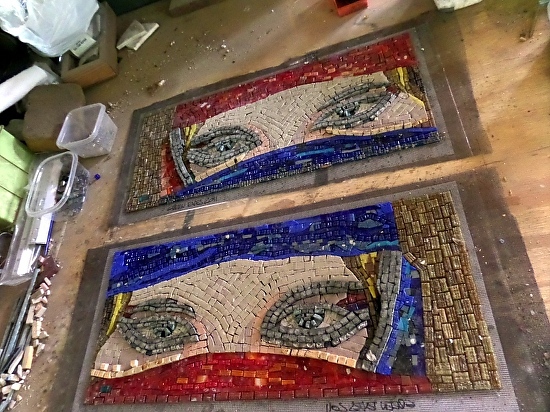 Green Eyes VII and Green Eyes VIII (here on my working bench in Alabama) are presently available in Europe.
Miriam's Eyes are available in the USA.