Arkades
I was inspired by the drawing of a 7th century clay plate from the ancient town of Arkades or Arkadia in Crete, in the book "The Goddess and the Warrior" by archaeologist Nanno Marinatos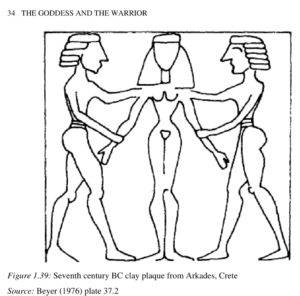 I created a drawing from it with different types of borders.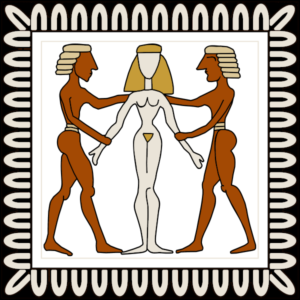 I used the traditional colors for people featured on Aegean vases : White skin for women, Dark skin for men.
As usual, I laid Arkades upside down in reverse method.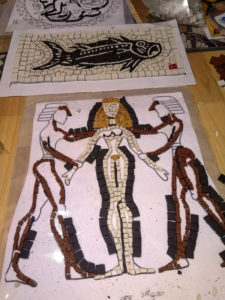 On top of it swims "Big Fish", inspired by a roman mosaic of Oceanos displayed at the Archaeological museum of St Romain en Gal, and above it the fish tail of "Catacomb Venus" in its early stages of realization.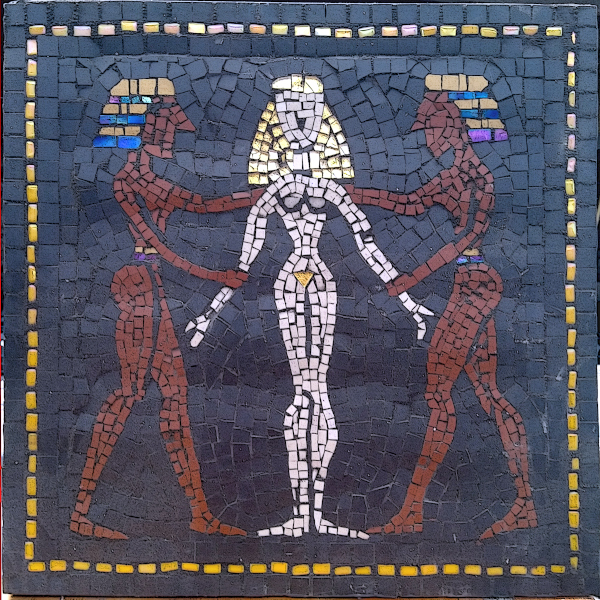 Medium: Glass and Ceramic on panel
Frame : Painted Steel
Size: 37 x 37 cm (14 1/2 x 14 1/2″)
Price: 580 Euros
Availability: Available