Publication: Dothan Eagle

Wiregrass Museum of Art exhibit puts spotlight on Alabama art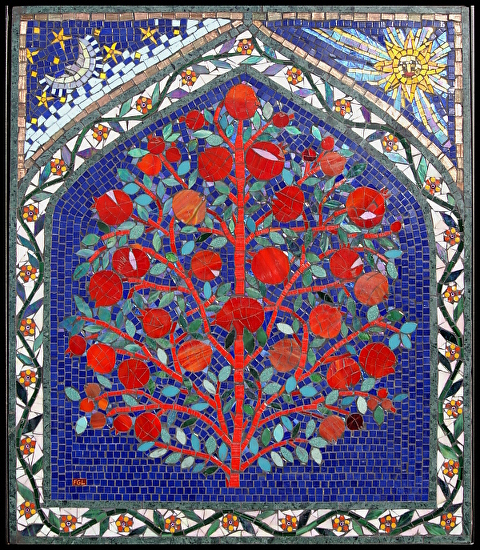 From Butch Anthony's funky creations to Katie Baldwin's woodblock prints and Cal Breed's glass sculptures, the collection of Alabama art currently on display at the Wiregrass Museum of Art covers a variety of mediums.
"Made in Alabama" will be at the Wiregrass Museum of Art through June 25
The eight featured artists are not all Alabama-born, but they all currently live and work in Alabama. The exhibit was timed with the Alabama Department of Tourism's Year of Alabama Makers, a marketing campaign highlighting the state's craftspeople, musicians, writers, designers, artists and even brewers, distillers and food producers.
"Alabama's known for food, music and, of course, sports," said Lara Kosolapoff-Wright, the museum's communications coordinator. "I think people are amazed when they learn about all the incredible artists who are nationally-known, internationally-known, living in our state."
Here is a look at the eight artists in the Dothan exhibit:
Butch Anthony, Seale
Folk artist Butch Anthony is known for his bizarre creations that often incorporate found objects. He has a drive-thru museum off U.S. 431 in Seale, just north of Eufaula, as well as the Museum of Wonder containing found oddities. For a price, you can have a plaster cast of a supposed Bigfoot footprint or a feather from the World's Oldest Chicken. On Fridays, Anthony hosts the Possum Trot junk auction.
On his website, www.museumofwonder.com, Anthony clearly states that he only builds "weird stuff."
His mixed media pieces on display in the "Made in Alabama" exhibit include prints of the famous "Pinkie" and "Blue Boy" paintings with Anthony's odd touch ‒ skeletal drawings over the paintings.
Katie Baldwin, Huntsville
A printmaker and book artist, Katie Baldwin used a traditional Japanese woodblock technique, known as moku-hanga, to create her pieces on display at the Wiregrass Museum of Art. An assistant professor of art, Baldwin teaches printmaking at the University of Alabama in Huntsville.
As an artist, Baldwin has exhibited in Tokyo, Japan, as well as Philadelphia and San Francisco. Her work is also in permanent collections, including the Library of Congress in Washington, D.C.
Doug Baulos, Birmingham
Dictionary pages, porcelain, thread and found objects are listed as the materials used in Doug Baulos' piece "White Winter Wreath." It's a large piece comprised of multiple objects, including a semi-circle of birds clinging to the wall.
Baulos is an assistant professor of drawing and bookmaking at the UAB College of Arts and Sciences. In his work, he uses pages from old printed dictionaries, which are decreasing in numbers with the shift to online dictionaries. The pages become nests for birds and wreaths in Baulos' art. His work is described as a reflection loss, mortality and memory.
Cal Breed, Fort Payne
With 20 years of working with glass, artist Cal Breed finds inspiration for his blown glass sculptures in the natural world.
His pieces in the "Made in Alabama" exhibit include "Walnut," a very large glass walnut (juxtaposed with the real thing), a glass-and-enamel pieced called "Pineheart," and the lunar-inspired "Wax and Wane."
"It's like the moon and a dinosaur egg all at the same time," Kosolapoff-Wright said.
Breed and his wife, Christy, opened Orbix Hot Glass in 2002. There, the artist creates both his art sculptures as well as functional pieces such as pitchers, vases and bottles, ornaments and paperweights.
Natalie Chanin, Florence
A clothing designer from Florence, Natalie Chanin is the founder and creative director of Alabama Chanin, a company known for its sustainable practices and described as a company based on "slow design" principles.
Alabama Chanin uses organic cotton and creates clothing designed and sewn in Florence. The business also features a store that sells home products such as kitchenware, aprons, cookbooks, bedding and ceramics. A café serves lunch and dinner. Workshops are held throughout the year, catering to sewers and crafters.
Chanin's pieces featured at the Wiregrass Museum of Art are hand-sewn organic cotton jersey. In a rich indigo color, the fabric features hand-stitched designs.
Frédéric Lecut, Headland
Born on the northern coast of France, Frederic Lecut moved to Alabama in 1992. He began working with mosaics in 2003 after meeting a mosaic artist in Provence. In that time, Lecut has used his skill on community projects and public art installations.
Lecut created his pieces "Red Scarf" and "Grenadier Tree of Life – Alchemy" with colorful tiles for an almost stained-glass appearance.
Along with Lecut's own mosaic art, the exhibit includes workshops hosted by the Wiregrass Museum of Art on May 12 and May 26. Attendees will produce smaller pieces to be used in a larger installation.
Miriam Norris Omura, Birmingham
Born in England, Miriam Norris Omura weaves and unweaves images taken from photos to give her pieces their impact.
The artist uses family photos as well as found photos for her dyed woven portraits, sometimes even incorporating the original photo into the woven work.
The result is striking. Omura weaves the image from a photograph, unweaves it and then weaves it again for a blurred double image. The portraits have the ghostly feel of a faded family photograph.
Debra Riffe, Birmingham
A Tupelo, Mississippi, native, Debra Eubanks Riffe uses her linoleum block relief prints to depict African Americans in rural Southern scenes. Inspired by the Mississippi of her youth, Riffe's prints of everyday life stand out against the white printmaking paper she uses for a canvas.
She has collaborated with Amos Paul Kennedy Jr. on a project about civil rights activist Fannie Lou Hamer.
Riffe's work is featured in the permanent collections of the Freedom Rides Museum at the Historic Greyhound Bus Station in Montgomery and at the National Historic Landmark 16th Street Baptist Church in Birmingham.