Livia – Carola Octavia
Livia is the eighth of my series of portraits of the eyes of the mysterious Carole.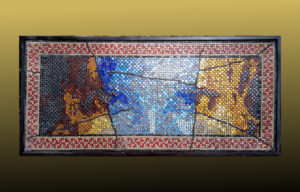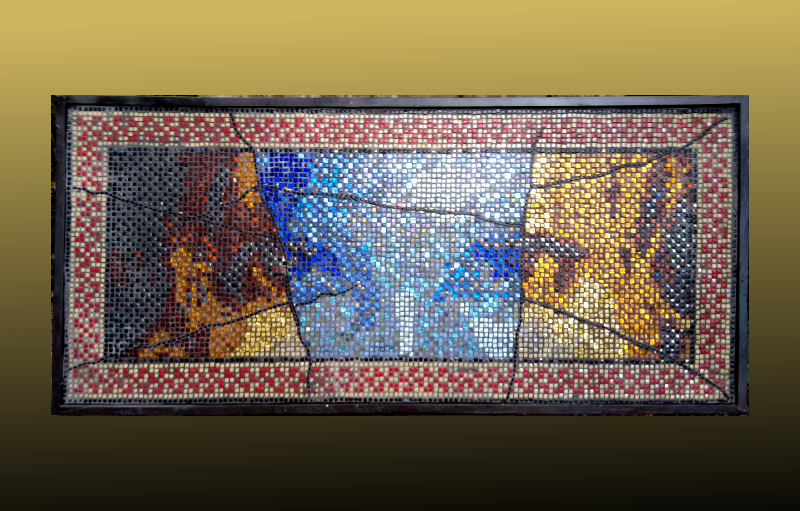 Mysteriously enough, I am still to complete number 6 and 7… That will come in time.
I have tried with this series to come up with various methods to treat the same portrait.
I designed the original model of Carole's Eyes in Opus Pixellatum.


and I used the same basic pixellatum pattern to create the next models …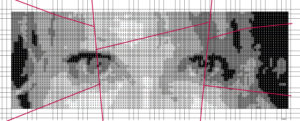 I varied the treatment of the theme by changing backgrounds and colors, adding foregrounds…
With Livia, I decided to use 2 different hues Blue and Gold – on the same portrait, in areas delimited by (fake) cracks in the mosaic…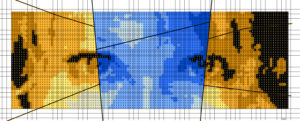 To keep the Roman Gods of mosaic happy, I used a classical Greek svastiska freeze pattern as a border for the portrait.
And there came Livia.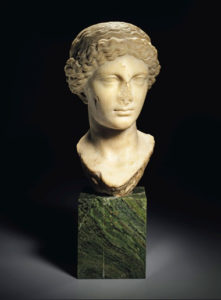 Livia Drusilla (30 January 59 BC – 28 September 29 AD), wife and adviser of Roman emperor Octavius Augustus