Blue Bird Minaudiere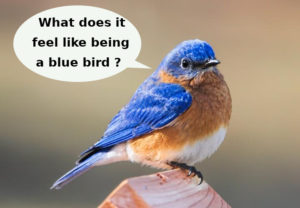 My Blue Bird mosaic handbag or Minaudiere features a bright and joyous blue bird mosaic on its front side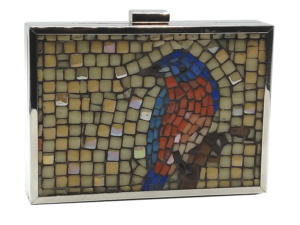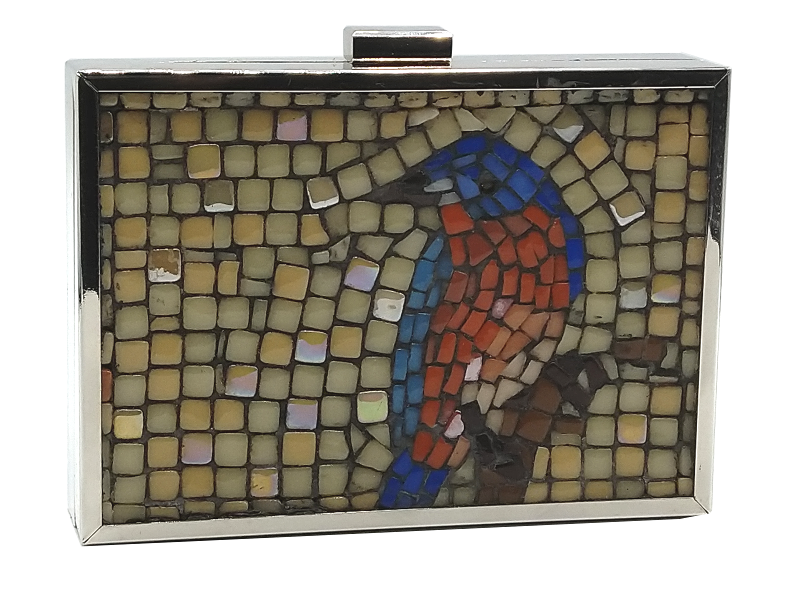 And a blue and gold waves mosaic on its back side.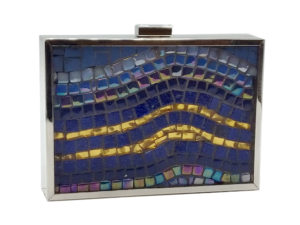 Each one of my mosaic is unique. Even when I use the same design for several of them as I have done in my series of  Circe minaudieres or of flying pigs, I use different tiles and colors.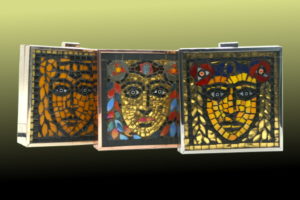 Blue Bird is no exception, there will not be 2 purses like it. Although Minaudiere bags are typically reserved for evening use, they will also dress up a pair of jeans for a night out,  jazz up your little black evening dress, and more. Blue Bird is a great bag to have on hand for one of those nights when you need a small, decorative and formal handbag. It will get you lots of attention and you'll make many envious.