Art Deco Tree Minaudiere
Just in time to shine during the holiday party season : This small minaudiere features a glittery Art Deco Tree on one side,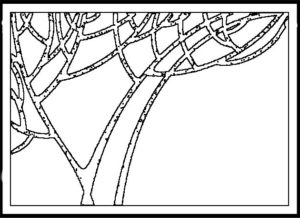 and a colourful assortment of flowing ribbons on the other side.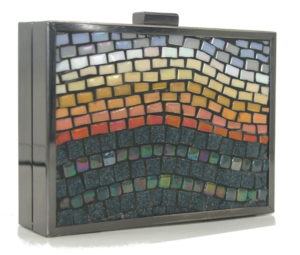 The mosaic sides of my minaudieres are built in reverse method. The tiles are laid upside down on the model, mirror image of the final design.
In this short video I am showing you 3 small minaudieres mosaics ready to be mounted. One of them is this Art Deco Tree.